China's digital economy competitiveness 3rd in world
chinadaily.com.cn
1609922064000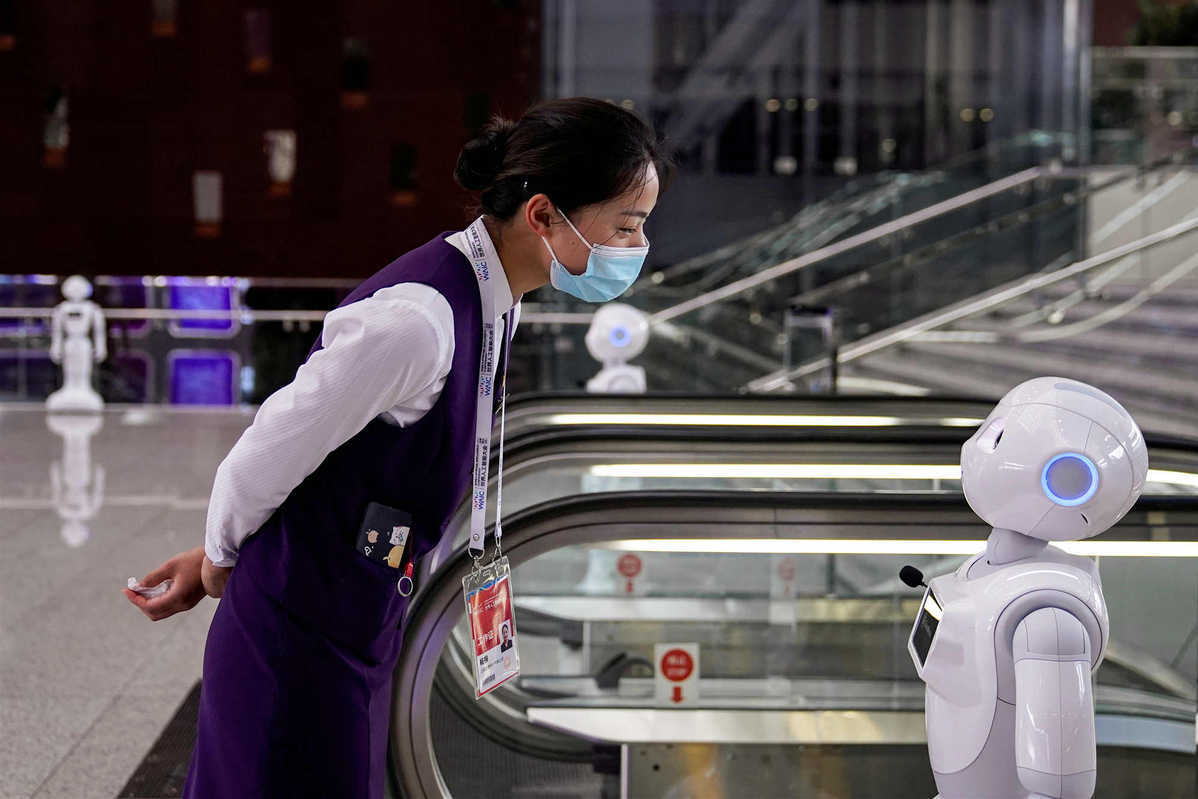 China took the third place globally in terms of digital economy competitiveness in 2019, following the US and Singapore. South Korea, UK, Japan, Finland, Sweden, Australia and the Netherlands ranked fourth to tenth, respectively, according to an annual report by the Shanghai Academy of Social Science released on Tuesday.
On basis of data of the digital industry, innovation capability, facility construction and governance, the report analyzed the world's digital economy development in three dimensions – country, city and enterprise.
The United States retained its dominant position in digital economy competitiveness and has been topping the list for four consecutive years, while the gap between the US and China is narrowing year by year, the report said.
China showed obvious advantages in digital industry competitiveness, ranking first in the world by a large margin ahead of the United States. However, the country still had certain room for improvement in digital innovation, governance capability and infrastructure construction.
China's capital Beijing and economic hub Shanghai both saw ranking increases in digital economy competitiveness from a year earlier, taking the eighth and twelfth spots, respectively. New York, Boston, London, Singapore and Tokyo won the top five spots.
The report provided analysis that cities in developed European countries possessed strong digital innovation ability and rich talent resources, while cities in Asia's emerging economies, were making efforts to upgrade their digital infrastructure competitiveness to a higher level.
In terms of country rankings by enterprise competitiveness, the US, Japan and China claimed the top three spots. American retail giant Amazon, phone manufacturer Apple Inc, tech firms Microsoft, Alphabet and Facebook made the top 15. Chinese companies Huawei, Lenovo, Tencent and Alibaba were also named.
China's digital economy continued to maintain double-digit growth in 2019, with the figure hitting 35.9 trillion yuan, an increase of 14.7 percent from a year earlier. The volume of industry accounted for 36.2 percent of China's GDP, up 1.4 percentage points from that of 2018, according to the report.
The Beijing-Tianjin-Hebei region, Yangtze River Delta region, Guangdong-Hong Kong-Macao Greater Bay Area and Chengdu-Chongqing region have become China's four core areas to develop digital economy.
Yangtze River Delta region took the lead in the country for digital economy development, with its digital economy scale reached 8.63 trillion yuan in 2018, expanding 18.3 percent year-on-year and outperforming GDP growth rate in the same period, another report by China Academy of Information and Communications Technology showed.
As a leading city in the delta region, Shanghai's digital economy sector was worth 1.7 trillion yuan by 2019, contributing 52 percent of the total to local GDP.
The annual growth rate of digital economy industry in the city exceeded 20 percent on average during China's 13th Five-Year Plan period from 2016 to 2020.