Belt and Road construction brings no debt trap for relevant countries: Chinese official
The Belt and Road projects have brought effective investment to the relevant countries rather than the so-called debt trap, boosted local economy and improved people's livelihood, a senior official said on Monday.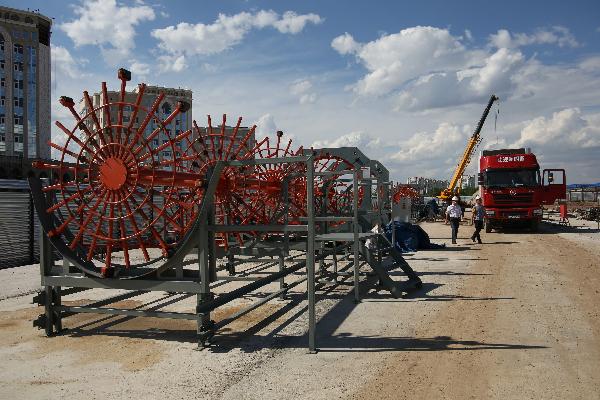 Photo: Xinhua
Ning Jizhe, chief of the National Bureau of Statistics and deputy head of the National Development and Reform Commission, refuted the debt-trap remarks at a press conference of the Information Office of the State Council.
These Belt and Road construction projects have gone through sound feasibility studies and strict loan reviews, with binding requirements on the proportion of property investment to total investment, asset-liability ratio and capital return, said Ning.
"The debt issues of some countries are not necessarily connected with the Belt and Road construction and relevant projects, as those countries have been heavily borrowing from other countries and international financial organizations and thus are highly indebted," said he.
"China is a late comer. It is not the biggest creditor," Ning said.
He said China has been consolidating debt management while conducting investment cooperation with relevant countries.
When making investment or financing Belt and Road projects, China always sticks to an economic benefit-oriented approach, extending loans based on the real conditions of the relevant countries, supporting project construction and avoiding creating more debt risks or increasing fiscal burdens of the host countries, said he.
Before financing a project, Chinese banks always scrutinize the liabilities and debt paying ability of borrowers. After loan extension, they continue to monitor country risks and sovereign risks, said Ning.