Major learning firms land in 2021-22 losses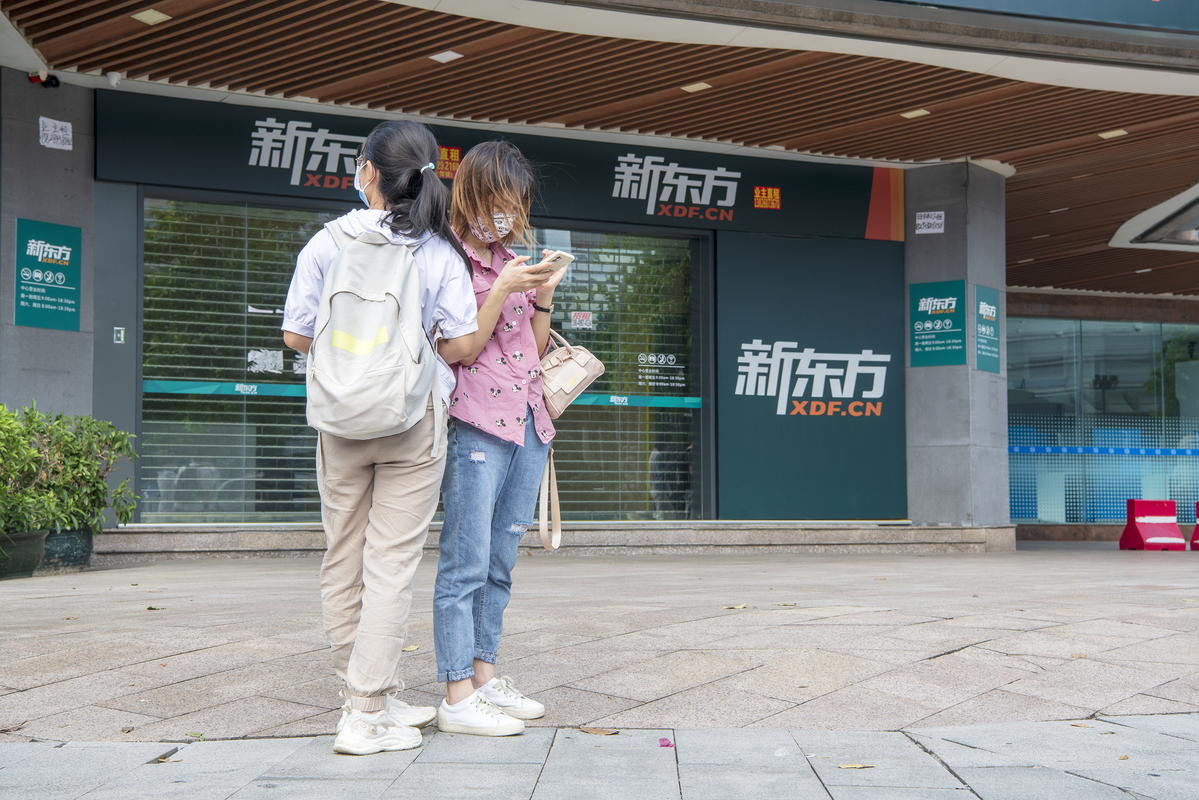 Major companies in China's education industry reported heavy losses in the first half of the 2021-22 financial year.

Analysts attributed the losses to the government's strictest regulations on the billion-dollar private tutoring sector last year. In China, some education companies' fiscal year ends on Feb 28 while for others it ends on May 31.
On Tuesday, New Oriental Education & Technology Group, once the country's largest education company, posted $876 million in loss for the six months to Nov 30-a huge contrast to the $229 million net profit in the same period a year earlier.
The loss came in spite of a revenue of $1.96 billion, which was more than the $1.87 billion revenue of the first half of the 2020-21 fiscal year.
The company said all of its training centers have halted providing K9, or kindergarten to 9th grade, academic tutoring, which has had a "substantial adverse impact" on its revenue.
TAL Education Group, another company known for its after-school classes, also reported a $1 billion net loss for the nine months to Nov 30. The company recorded $53 million in profit over the same period a year earlier.
The loss came after the fortunes of China's private tutoring sector took a sudden downturn following a regulatory move in July to rein in haphazard growth and unhealthy market competition.
Yu Minhong, founder of New Oriental, blogged earlier that the company's market value dropped 90 percent year-on-year last year and operating income also fell 80 percent. He said 60,000 employees were laid off. The company also refunded tuition fees collected and the teaching site rent, and incurred severance costs, totaling 20 billion yuan ($3.16 billion) in all.
On Tuesday, Yu blogged that eight business meetings this week pondered the future of the sector. New business lines of the companies affected, he wrote, are beginning to progress step by step. "New Oriental staff would not admit failure."
Wang Peng, an associate professor at the Hillhouse Research Institute, said, "These education companies are expected to transform their business and try new sectors to make up for the financial losses."
New York Stock Exchange-listed Puxin is mulling diversifying into the fast-food restaurant chain business and starting other restaurants within or around its schools.
Rise Education Cayman Ltd announced earlier this year it inked a merger agreement with Dada Auto Inc, a technology solutions provider, to enter the country's electric vehicle charging market.
"Most of the companies have the advantage of offline and online channels with nationwide reach, which will greatly help them in tapping into many businesses. But entering a brand-new industry will also pose great challenges to survival," he said.