China's yuan strengthens as Fed chief speculation weighs on dollar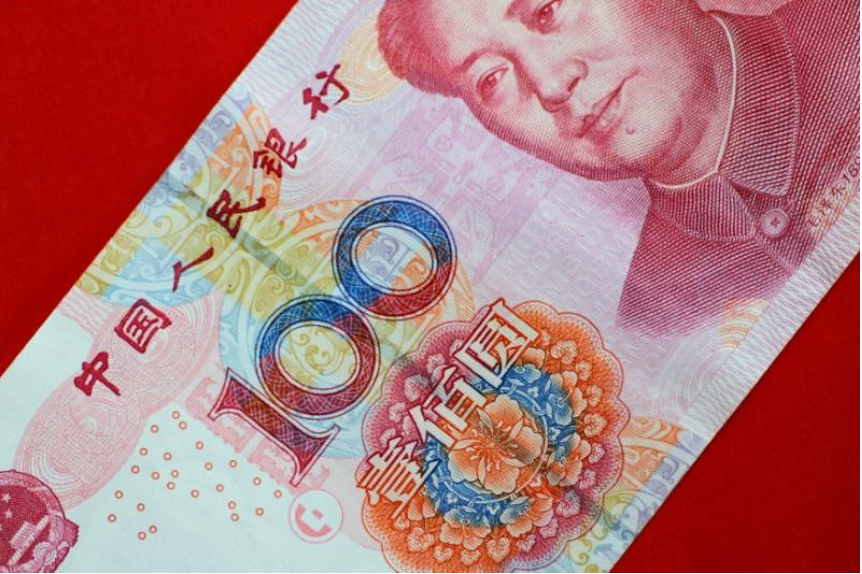 A China yuan note is seen in this illustration photo May 31, 2017. Photo: REUTERS/Thomas White
China's yuan strengthened against the U.S. dollar on Tuesday, shrugging off the central bank's weaker fixing, as global investor caution surrounding next U.S. Federal Reserve chief weighed on the greenback.

The closely watched 19th Communist Party Congress winds up on Tuesday and President Xi Jinping is expected to release the composition of the Standing Committee - the apex of power in the country.
The Chinese currency was traded at similar level to the late closing that preceded the commencement of congress on Oct. 18.
Prior to market opening on Tuesday, the People's Bank of China lowered its midpoint rate to 6.6268 per dollar, 63 pips or 0.1 percent weaker than the previous fix on Monday.
Market participants said the official guidance rate largely matched their forecasts.
But the softer guidance failed to drag the spot yuan lower, with the onshore spot yuan opening at 6.6306 per dollar and changing hands at 6.6280 at midday, 105 pips firmer than the previous late session close. However, it was still 0.02 percent softer than the midpoint.
Traders said corporate dollar selling was slightly heavier in morning trade, lifting the spot yuan higher as the greenback edged lower in global markets.
The dollar edged lower as investors stayed cautious ahead of the naming of the next head of the U.S. central bank.
Several domestic traders said the market would pay more attention to the dollar's movement in the near-term. U.S. President Donald Trump told reporters on Monday he is "very, very close" to deciding who should chair the Federal Reserve after interviewing five candidates for the position.
"Corporate flow of selling dollar had pushed the yuan stronger," said a chief dealer at a Chinese bank in Shanghai.
The dealer added that the overall supply and demand in the market were balanced in recent sessions, allowing some two-way volatility in the Chinese currency. He expects the yuan to swing in a range of 6.4 to 6.7 per dollar for the remainder of the year.
The Thomson Reuters/HKEX Global CNH index, which tracks the offshore yuan against a basket of currencies on a daily basis, stood at 95.59, flat with the previous day's 95.59.
The global dollar index fell to 93.729 from the previous close of 93.936.
The offshore yuan was trading 0.01 percent weaker than the onshore spot at 6.6287 per dollar.
Offshore one-year non-deliverable forwards contracts (NDFs), considered the best available proxy for forward-looking market expectations of the yuan's value, traded at 6.7815, 2.28 percent weaker than the midpoint.
One-year NDFs are settled against the midpoint, not the spot rate.