Huawei stays private to invest in the future: executive
Global Times
1554043885000
Huawei won't be publicly listed because it wants to "invest in the future" instead of presenting nice-looking financial reports, Huawei's consumer business CEO Richard Yu Chengdong said on Sunday at an IT summit in Shenzhen, South China's Guangdong Province.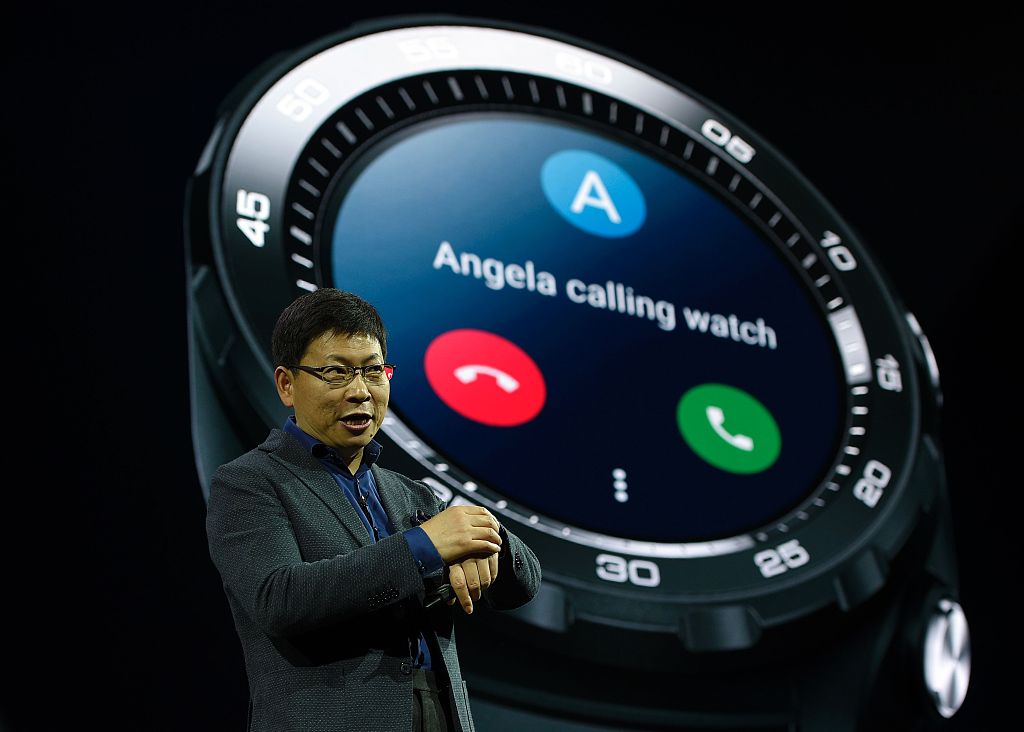 Chinese multinational networking and telecommunications equipment and services company Huawei's CEO Richard Yu presents the new Huawei Watch 2 4G during a press conference on February 26, 2017 on the eve of the start of the Mobile World Congress. (File photos: VCG)
"Many people have asked why Huawei is not a publicly traded company. One important reason for that is our core philosophy is to invest in the future. Many listed companies make very high short-term profits in order to present attractive financial statements. But we invest a lot of our profits [into scientific research for the future]," said Yu, according to a report of 163.com.
"A company or a country won't have core competence in the future if it does not have early-stage input in fundamental scientific research...we have always attached great importance to this," Yu said.
Yu cited the example of Huawei's research into 5G technologies.
"Why is Huawei able to leave other companies in the industry far behind? We started 12 years ago to research 5G technologies when we made radio products," Yu said, adding that for many new chips, materials and algorithms, Huawei started research many years in advance.
Xiang Ligang, director-general of the Information Consumption Alliance, told the Global Times on Sunday that Huawei made the right decision to remain a private company because it can independently pursue strategies that match the company's long-term targets instead of being tied down by shareholders who only care about short-term profits.
One example is that around 2000, which was the transition point between 2G and 3G, Huawei - which barely made a profit at that time - invested heavily in research and market exploration of 3G, even at the cost of high debt. This subsequently proved to be the correct decision.
"If Huawei had been a listed company at the time, its decision would definitely have been opposed by shareholders, who attach more importance to maintaining profit growth," Xiang said.
He also cited the negative example of Apple, which has become afraid of making major changes in recent years for fear of hurting its profits. "This is surely going to hurt the company's long-term prospects," Xiang said.