Huawei smartphone shipment tops 100 mln sets by May
WUHAN, June 21 (Xinhua) -- Huawei shipped more than 100 million smartphones in the past five months, the company announced Friday.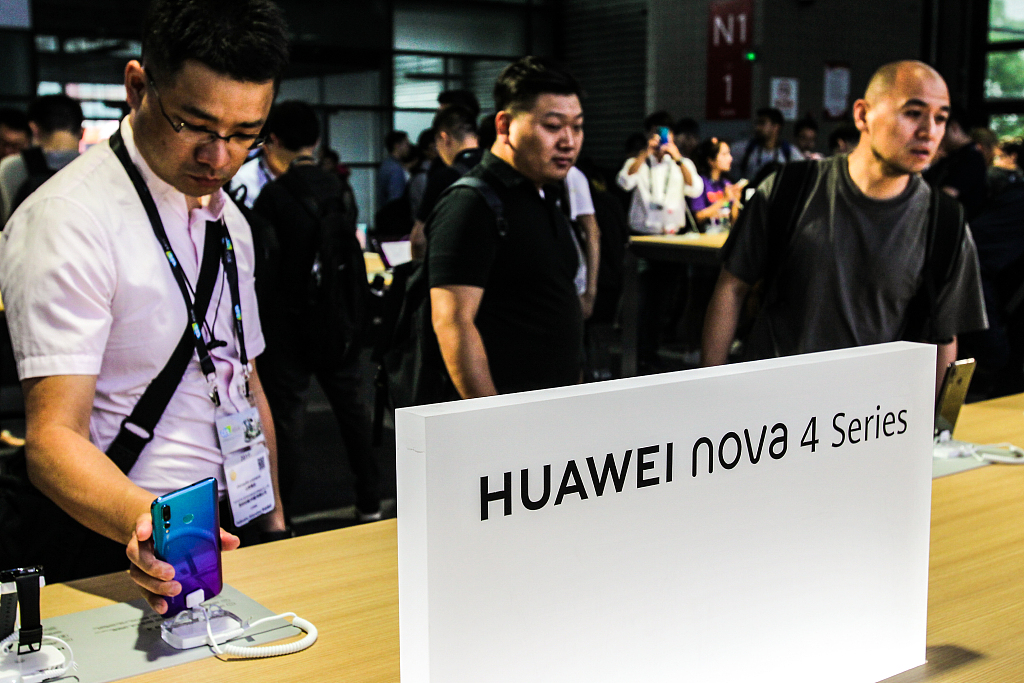 (Photo: VCG)
That was about 49 days faster than last year to surpass the same threshold, He Gang, head of Huawei's mobile phone product line, told a press conference.
The acceleration of Huawei smartphone sales echoed China's smartphone market rebound in April and May after a sluggish performance for five consecutive months.
The company unveiled a new smart phone chip and the latest product of its nova series smartphones. The nova 5 smartphones boasts super fast charging capabilities and strong selfie camera performance at night based on artificial intelligence technology.
Huawei overtook Apple to become the world's second-largest smartphone brand after Samsung in terms of market share in the first quarter of this year, according to market research firm Counterpoint.