China Pacific Insurance to issue GDRs on London Stock Exchange
China Pacific Insurance (Group) Co Ltd is expected to issue global depository receipts (GDRs) to be listed on the London Stock Exchange, Sina Finance reported on Tuesday.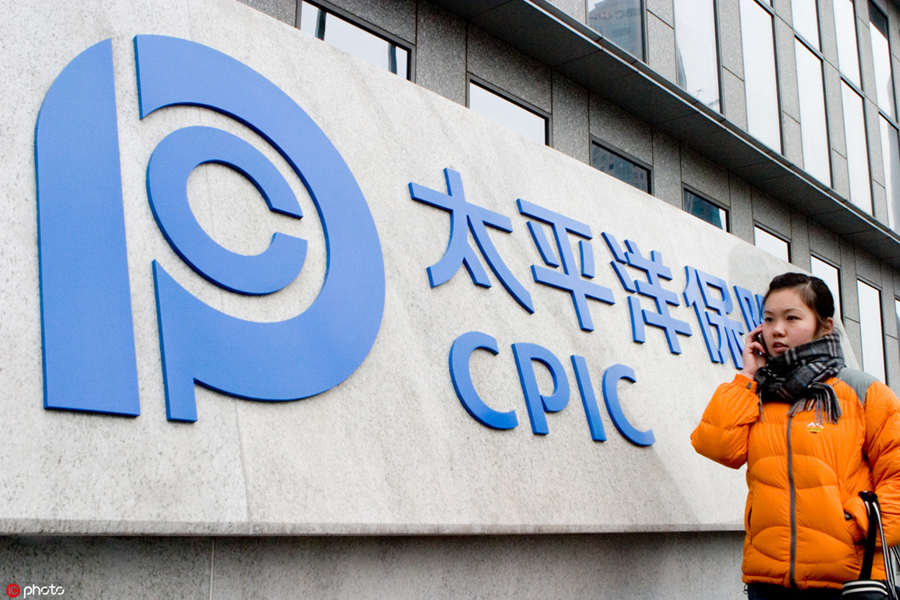 A young Chinese woman walks past a signboard for China Pacific Insurance (Group) Co in Shanghai on Feb 11, 2008. (Photo: IC)
The A shares as underlying securities to be newly issued and represented by the GDRs will be no more than 628.67 million shares, including securities issued upon the exercise of any overallotment option if there is any, the company said in an announcement.
These A shares will not account for more than 10 percent of the A shares of the company prior to the issuance, according to the announcement.
As the second A-share company to trade via the Shanghai-London Stock program, China Pacific Insurance will be the first insurance company to be listed on Shanghai, Hong Kong and London bourses after the issuance.
The nominal value of the newly issued A shares represented by GDRs will be 1 yuan ($ 0.14) each as underlying securities and apply for the admission of the same to listing on the Official List of the UK Financial Conduct Authority (FCA).
These A shares will be traded on the Shanghai-London Stock Connect segment of the Main Market of the London Stock Exchange with the nominal value of each GDR to be determined on the basis of the conversion rate between the issued GDRs and the underlying A shares.
Global depository receipts refer to globally issued stocks and bonds that can be traded in two or more financial markets, which can facilitate international investors in stock trading, dividend payment and rights offering.
Chinese companies' issuance of GDRs is an important part of the Shanghai-London Stock Connect mechanism, under which London-listed companies will also be able to issue Chinese depository receipts on the Shanghai Stock Exchange.
China Pacific Insurance's planned landing on London Stock Exchange showcases the acceleration of China's capital market's opening-up.
The Shanghai-London Stock Connect mechanism was initiated by the municipal government of Shanghai in late 2015 and launched on June 17 in London this year.
The Nanjing-based Huatai Securities Co Ltd was the first A-share company to trade via the Shanghai-London Stock project, making its London market debut on June 17.