White paper details rise of domestic consumption, local textile industry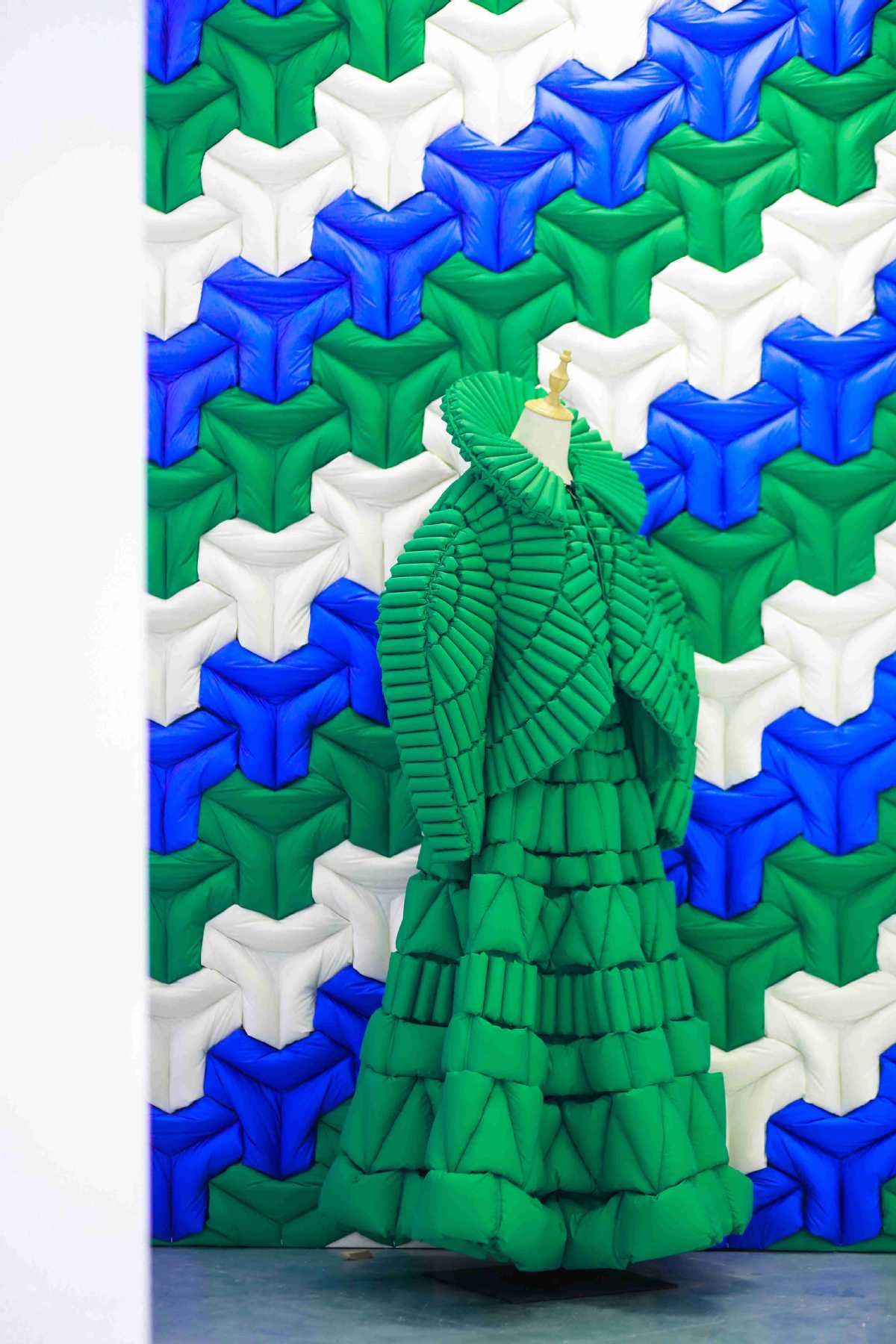 China became the world's largest footwear and clothing consumption market in 2021, accounting for 25 percent of the overall market, according to an industry report, pointing to an upgrade in the quality of the country's fashion industry.

Released by global market research firm McKinsey & Co during the Spring/Summer 2023 Shanghai Fashion Week in late September, the 2022 China Fashion Industry White Paper noted that the footwear and clothing consumption market reached $427 billion in China in 2021, while the United States was the second-largest accounting for 21 percent and Western Europe was around 20 percent.
Meanwhile, the annual per capita consumption of footwear and clothing in China exceeded $300 in 2021, the report said. But there is still much room for growth in the future compared with Japan, the US, Western Europe and other developed economies, where high but slow-growing GDP and deeply-rooted consumerism leave little room for newcomers in the well-established fashion industry.
"It is expected that the global footwear and clothing market will maintain stable growth in the future, while the Chinese footwear and clothing market will change from rapid growth to stable, high-quality development," said Ye Hai, a senior partner at McKinsey Global.
Ye further pointed out that China's clothing industry has developed rapidly and gradually begun to stand out on the world stage since the country's reform and opening-up. At the same time, it is about to enter an important upgrading period.
"China's fashion consumption has experienced four stages in the past 20 years: basic, developed, enjoyable and emotional consumption," Ye said. The shifts have been driven by the drastic rise in per capita GDP that China has seen since its reform and opening-up, increasing from less than $500 in 1980 to $10,060 in 2020, powering the development of a high-quality domestic clothing industry catering to ever-more refined tastes.
"We find that as Chinese consumers are becoming more mature, key purchasing factors are becoming more diversified and decentralized, which has shifted patterns of material consumption from tangible to intangible, including spiritual, cultural and emotional consumption," Ye said.
"At the same time, the cultural confidence of Millennials and Generation Z, who grew up in the period when China's economy was booming, has greatly improved, further promoting the vigorous development of local brands," he added.
The report showed that over 31 percent of Gen Z buyers displayed more individualistic consumption patterns, preferring niche and unique brands over famous commercial brands, while over 30 percent of the respondents said that the COVID-19 pandemic, which has contributed to growing economic uncertainty, made them care more about quality-to-cost ratios.
According to the report, the Chinese market has an advantage in terms of supply chain completeness compared with Europe, the US and Japan, where many of the industry's functions have been outsourced. But the market still lacks brand competitiveness and globally influential designers.
However, the situation has gradually improved in recent years.
Designers who produce clothing that draws on Asian cultural influences such as Uma Wang and Samuel Gui Yang frequently appear on the international fashion stage, and new-generation designer brands such as Shushu/Tong, Feng Chen Wang and Chenpeng also display their collections globally. Meanwhile, mature brands such as Anta, Li Ning and Bosideng have also developed well.
Xiao Xue, the promotion ambassador of Shanghai Fashion Week, shared her observation of the past 20 years in the national fashion market.
"We have seen more and more independent designer brands, which have gradually become accepted and loved by consumers. The era of Chinese design has come," Xiao said. "At the same time, we are pleased to see that sustainable fashion and environmental protection are becoming the consensus of the younger generation of designers."
Liu Xinxia, co-founder of Labelhood, a platform that has incubated many independent design brands, also believes that the national fashion market will enter an advanced stage with design, rather than manufacturing, as its core competence.
"China now has the ability to foster independent designer brands, and more successful brands will come out in the future. In addition to training design talent, it is also necessary to cultivate corresponding business talent," said Liu, adding that it is important for the market and influential social actors such as enterprises, organizations and influential persons to join to promote the establishment of homegrown fashion brands.
Ye is confident in future market prospects.
"Consumers' fashion awareness, market competition, government policies and environmental awareness will become important driving forces for industrial transformation," he said.