Escalation of trade conflict by US can't solve any problem: CBIRC
"Escalation of the trade conflict by the US can't solve any problem, which only hurts itself and serves no one's interests," Xiao Yuanqi, the spokesperson of China Banking and Insurance Regulatory Commission (CBIRC) said at the Tsinghua PBCSF Global Finance Forum on Saturday.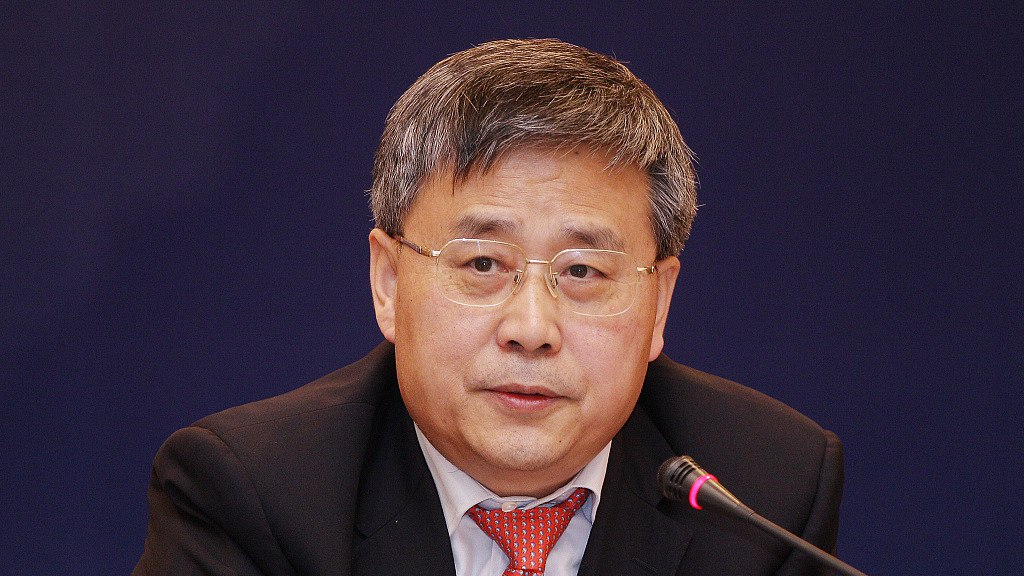 Guo Shuqing (File photo)
Xiao was speaking for Guo Shuqing, chairman of CBIRC and deputy governor of the People's Bank of China (PBOC), who was scheduled to give a speech at the forum but couldn't make it because he accompanied Premier Li Keqiang to do research in Shandong Province.
"Higher US tariffs will have a 'very limited' impact on China's economy even if it raises levies to the maximum level," the head of China's banking and insurance regulator commented.
Xiao Yuanqi, the spokesperson for Guo Shuqing, chairman of CBIRC and deputy governor of the People's Bank of China (PBOC) (Photo by Tsinghua University)
"Most of the (Chinese) products exported to the United States are very suitable for domestic sales. China is in the middle of a 'consumption upgrade', so a huge market with rapid expansion will absorb a large amount of them without 'crowding out' existing consumers," Guo said.
The US indeed benefits greatly from the trade deficit with China, according to Guo, expressing that capital accumulated by the trade deficit of China from the US is used to buy US government bond and then support the consumption and investment in the US.
By the end of last year, more than half of 7.3 trillion US dollar assets of China are in the form of dollars, paving the way for recovery and prosperity of US economy with an extremely lower capital cost in US market.
Blaming China for stealing is modern power politics logic
"Blaming China for 'stealing technology from the US' is modern power politics logic," Guo emphasized, explaining that changing market with technology or technology with the market is derived from the western countries and transaction based on fairness is universally recognized by the market.
He also stressed that the developed countries have always gained more by technology transaction.
Much of science and technology development activity in developed countries have acquired high profits from developing countries by patent franchising, and part of those profits have funded new research and development again, forming a virtuous circle of technological progress for developed countries.
"History has long proved and will continue to prove that sanctions and blockades will not prevent a country's technology and economic development," Guo noted.
"Instead, they will inspire its independent research and development and accelerate its own technological progress."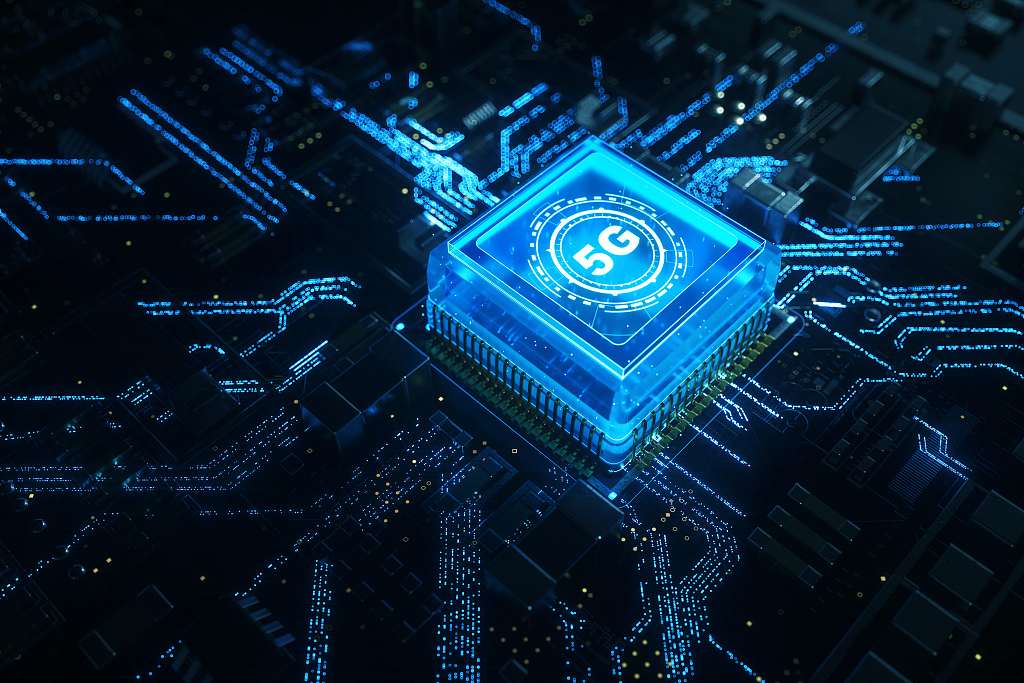 (Photo: VCG)
No state capitalism in China
Guo refuted the accusation of state monopoly capitalism in China by some foreign institutions and organizations, saying "Its (China's) economic make-up is increasingly diverse, with state-owned enterprises now contributing less than 40 percent of gross domestic product."
Now there are more than 3,000 bank institutions controlled by the private sector among China's 4,588 banking institutions and the competition and cooperation model has been chosen by state-owned banks from the beginning, Guo said.
For instance, Alipay, the world's leading mobile payments tool, has been budded and developed under the payment cooperation of China Construction Bank (CCB) over a decade ago.
Guo also clarified: "China's private enterprises have always been market-oriented and operated independently and effectively as independent entities without any direct intervention from Party organizations."
In addition, the Party committees of five major state-owned banks have played a vital role in joint stock reform, IPO and attracting investment, helping the banks to make a breakthrough in corporate governance and business performance.
Yuan bears will undergo 'heavy losses'
The yuan has lost value against the US dollar more than 2.5 percent due to the escalating China-U.S. trade dispute earlier this month, raising some investors' concerns about the sharp depreciation of yuan.
"Short-term fluctuation of the yuan exchange rate is normal, but in the long-run, fundamental economic conditions of China determine that RMB will not devaluate continuously, and speculative short selling of RMB will inevitably lead to huge losses," Guo asserted.
"A more open finance may accompany with increasing contagion and complexity of risks, which requires the special alert on extensive flows of foreign capital and hot money speculation and we must resolutely fight bubbles in real estate and financial assets."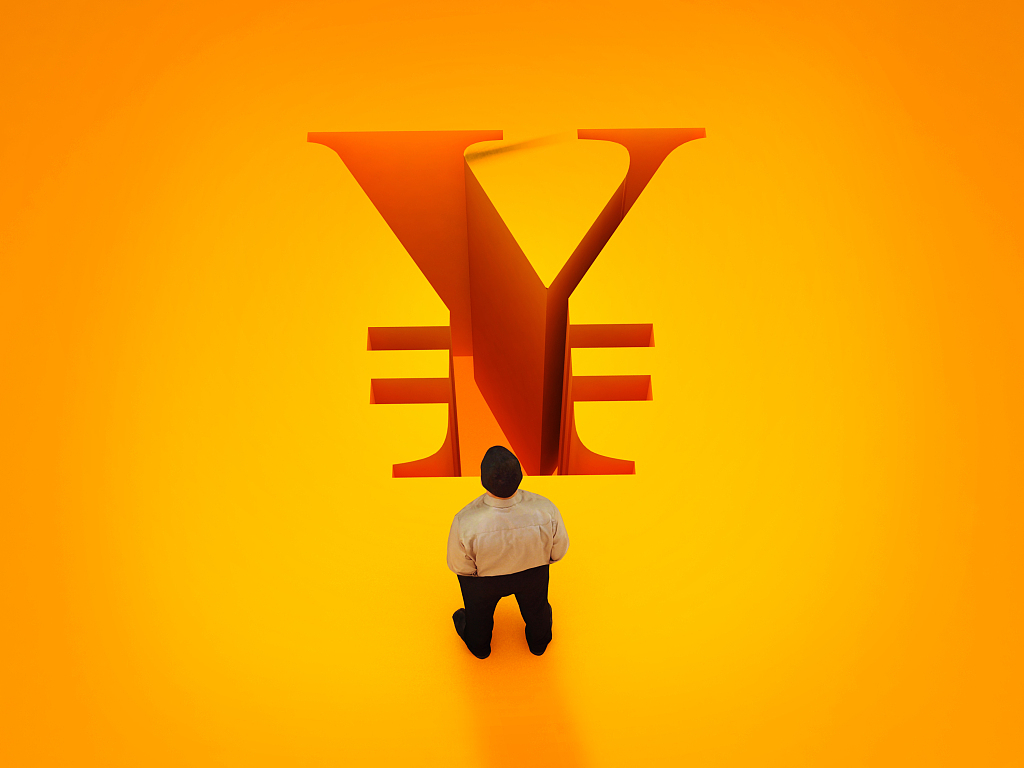 (Photo: VCG)
In view of 2019 semi-annual report published by the forum, China's macro-level systemic risk indicator has dropped significantly recently relative to 2018 due to major policy shifts since late 2018, while the micro-level saw an alarming potential risk of non-performing loans on bank's balance sheet.
It also pointed out that the structural reform and opening of the domestic market is the key solution as it can also defuse the external shocks, including the negative shocks from the trade war.
The key to develop better is to mind its own business first, namely dealing with the internal challenges faced by economic and social development is crucial to China, Guo stressed.