Huaxia Bank 2018 profit rises 5.2%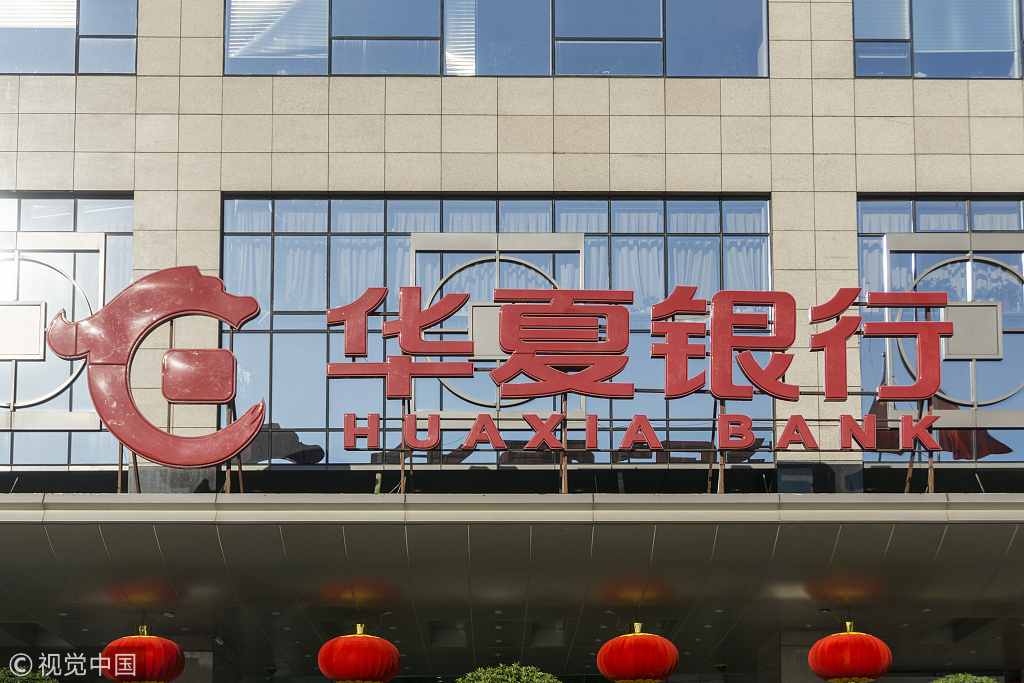 A branch of Huaxia Bank is seen in Beijing on Oct 8, 2018. (Photo: VCG)
BEIJING, April 21 (Xinhua) -- Huaxia Bank, a mid-sized Chinese lender, reported a 5.22 percent rise in net profit in 2018, much faster than the 0.72-percent gain seen in the previous year.
Net profits came in at 20.85 billion yuan ($3.1 billion) last year, while operating revenue totaled 72.23 billion yuan, up 8.8 percent year-on-year, according to the lender's annual report.
Huaxia Bank saw its bad loan ratio edge up 0.09 percentage points from a year earlier to 1.85 percent by the end of 2018, marking the sixth consecutive year of rises since 2012.
By the end of last year, the bank's total assets rose 6.84 percent from the year start to 2.68 trillion yuan.
Official data showed by the end of 2018, the bad loan ratio at Chinese commercial banks stood at 1.83 percent, 0.04 percentage points lower than that in Q3.