China's power generation up 1.3% in October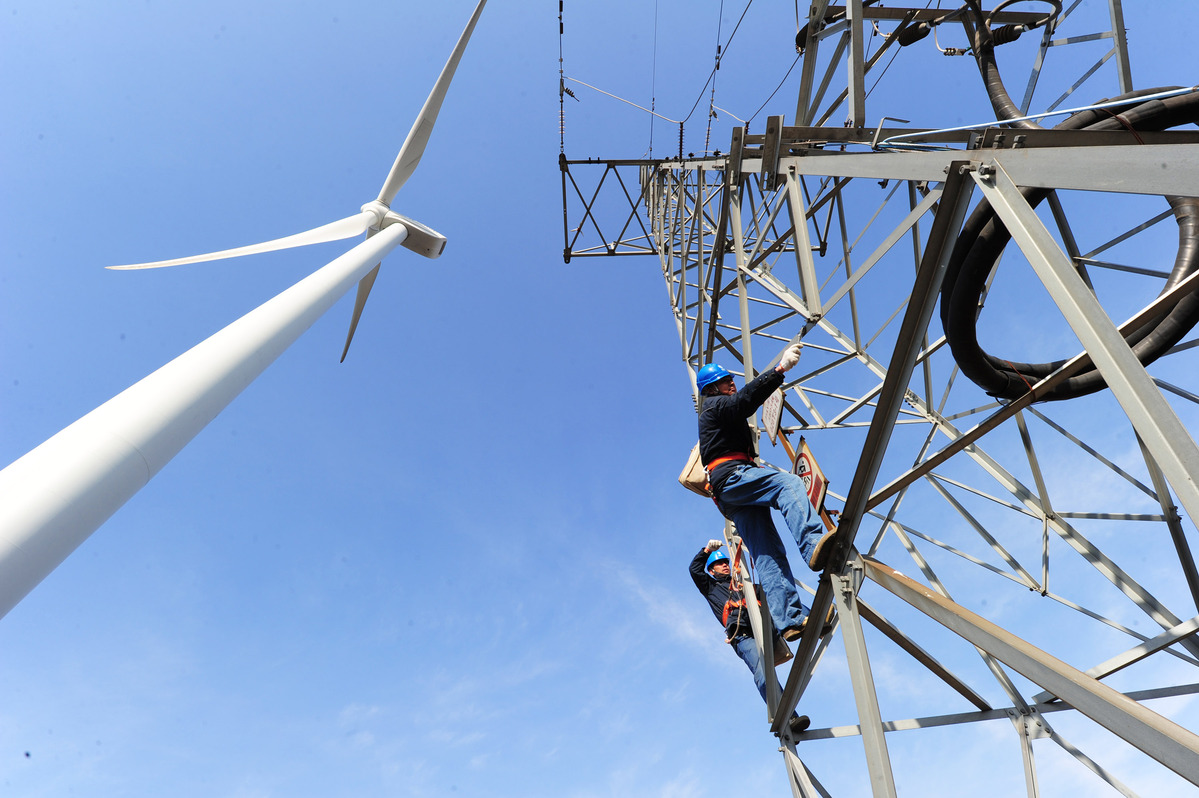 Two State Grid technicians check power transmission facilities in Chuzhou, Anhui province. (Photo: China Daily)
China's power generation rose 1.3 percent year-on-year to 661 billion kilowatt-hours in October, official data showed.
The growth reversed a 0.4-percent year-on-year decline logged in September, data from the National Bureau of Statistics showed.
In a breakdown, wind and solar power generation registered fast growth in the period, rising 19.2 percent and 24.7 percent over one year ago, respectively.
Thermal power generation inched up 3.2 percent year-on-year, retreating 2.9 percentage points from the previous month, while that of nuclear power grew 7.4 percent year-on-year, compared with a 2.7-percent decline in September.
Hydropower output, however, shrank 17.7 percent year-on-year in October.
China's power generation amounted to 7 trillion kilowatt-hours in the first ten months, a year-on-year increase of 2.2 percent, the data showed.