South Korean: SZ is a city with dynamic development
Shenzhen Daily
1602459209000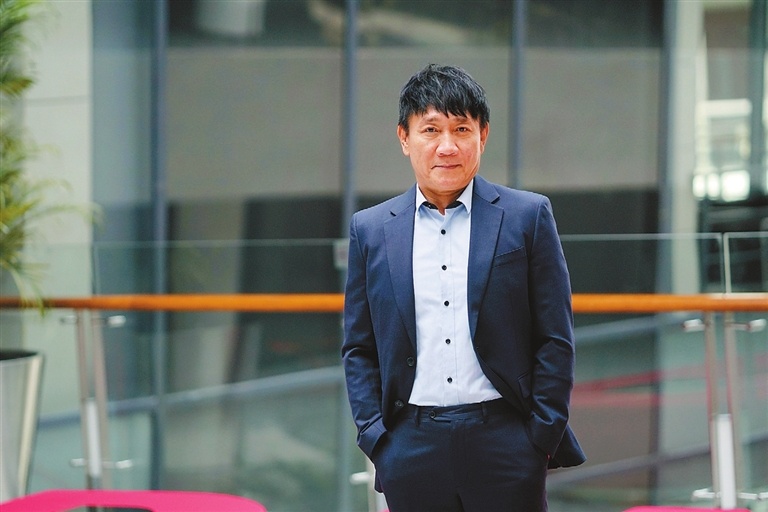 THE upper reaches of Dasha River run through Xili University Town in Nanshan District. When an egret sets out from a shoal in the middle of the river, it may pass by the glass facade of Peking University HSBC Business School (PHBS).

In the eyes of Dr. Ha Chang-yong from South Korea, the school has not changed much since the first time he arrived in 2014, yet tremendous changes have taken place in its surroundings and the city it is based in.
"The school's surroundings were still being developed when I first came here, as there were still some barren areas that were not taken care of. Now the environment has become more hospitable and livable," said Ha. The assistant professor is currently teaching asset valuation theory and behavior finance at PHBS.
Ha earned his bachelor's degree in finance at Korea University in South Korea and moved to the United States to further his studies. He obtained a doctorate in finance and economics from the Business School of Columbia University.
Ha worked as an assistant professor in finance and accounting at the Lally School of Management at Rensselaer Polytechnic Institute in New York between 2007 and 2014.
It was in late 2013 when he started to consider exploring new experiences in his life and career, and China popped up in his head, as he had been interested in the country for years.
"I've met many overseas students from China in the U.S. They are smart, hardworking, laborious, and respectful, making me consistently interested in and curious about their home country. Then I had a conversation with one of my friends who used to teach at PHBS in Shenzhen. He suggested I contact the school if I wanted to work there," said Ha.
"I did some brief research about Shenzhen before coming here and realized that it is a dynamic city. The city gives me the feeling of a Western metropolitan city and it's not really like other traditional and conventional cities in China," said Ha, comparing Shenzhen to a strong, good-looking youngster with marvelous achievement.
As he wished, Ha was able to get in touch with many smart, hardworking and respectful Chinese students at PHBS, and he was a witness to the development of higher education in Shenzhen.
"The local government and schools in Shenzhen have attached great emphasis on recruiting high-level talent from overseas to improve the quality of education in the city and to promote the development of technological research and development," said Ha.
He cited PHBS as an example: the school supports the teachers in improving their teaching and research quality by offering research funds to academic projects and incentives for the publication of outstanding papers in top-level journals. It also launched an initiative to enhance communication and exchanges with other eminent schools across the world and to encourage those schools to open branches or launch programs in Shenzhen.
Having been in Shenzhen for over six years, Ha has also felt the rapid development of the city from many other perspectives. Compared to the time when he first came here, more research institutes and foreign companies have chosen to settle down in Shenzhen; and more construction projects are being built in the city due to the increasing population and the growing demand for housing.