Beijing's consumer sentiment in Q3 surges to highest level in eight years
China.org.cn
1602580386000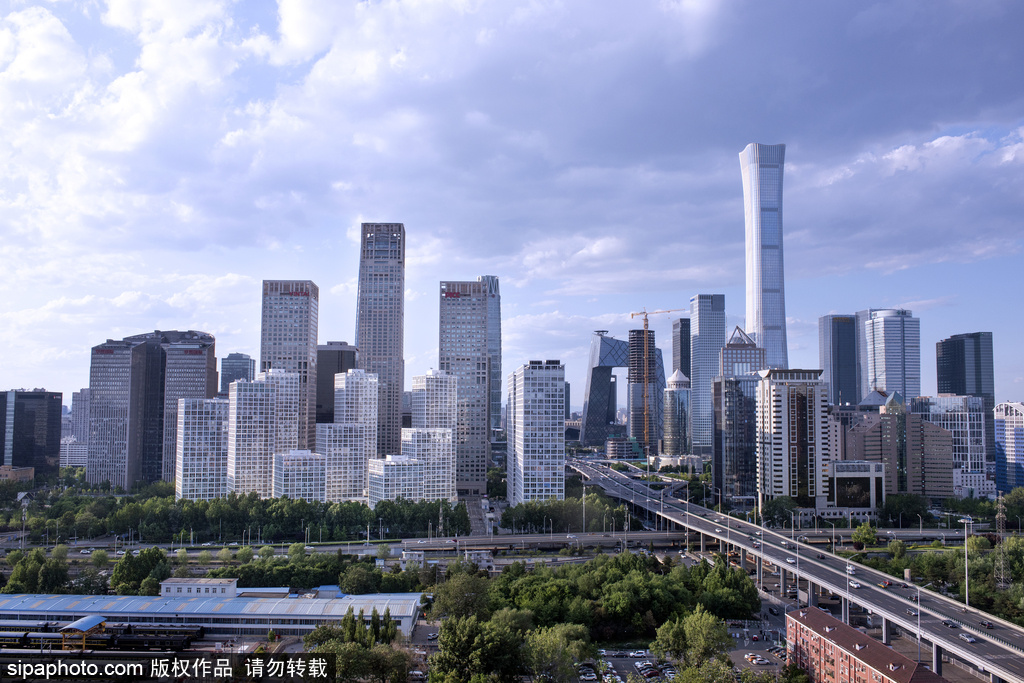 A view of the Beijing central business district on May 24, 2020. (Photo: Sipa)
Beijing's consumer sentiment inched higher in the third quarter after a series of stimulus measures to boost consumption, according to the municipal commerce bureau on Oct. 12.
Following strict preventive measures, the city has held several month-long shopping campaigns since June 6. More than 600 themed events have been held alongside many coupons issued by both the municipal government and individual businesses.
These shopping events targeted at specific consumer demands. The daily-life-themed shopping month in August highlighted quality health-related products after the epidemic, while September's fashion-themed promotions focused on stylishness, fitness, leisure, cultural tourism, and smart technologies. Meanwhile, October's sales promotion centers around traditional Chinese style and culture and features hundreds of domestic brands.
Data from the city's Bureau of Statistics show that Beijing's third quarter Index of Consumer Sentiment (ICS) has reached 121.5, up by 3.5 points compared to last quarter, marking the highest level in eight years.
Statistics from China's e-commerce giant JD.com show that during the recent National Day holiday, year-on-year sales revenue from tablets, robotic vacuums, smartwatches, and phones increased by 274.3%, 90.0%, 81.4%, and 48.1%, respectively. China UnionPay, the country's card payment giant, also noted a 23.5% year-on-year increase in spending on automobiles during the holiday.
According to the city's Bureau of Statistics, Beijing's Customer Satisfaction Index (CSI) and Index of Consumer Expectation in the third quarter of 2020 stand at 119.6 and 122.7, up by 2.1 and 4.4 points on last quarter. This helps increase the city's ICS by 0.9 and 2.6 points respectively. All five index subcategories that contribute to the ICS have surpassed figures from the second quarter.
Additionally, figures from the eight-day National Day and Mid-Autumn Day holidays also reflect the city's improving consumer sentiment. Sales revenue from approximately one hundred major Beijing-based enterprises totaled 6.57 billion yuan (about US$972.85 million), up by 18.6% year-on-year. Statistics from China UnionPay show that the number of people spending on services increased by 8.5% year-on-year, and the overall amount of money spent accounted for 96.3% of the same period last year.