Land-sea freight route from west China sees 1,000 trips
CHONGQING, May 28 (Xinhua) -- A freight train loaded with auto parts and electronic products departed from a railway station in southwest China's Chongqing Municipality Monday, marking 1,000 train trips recorded on the land-sea freight route.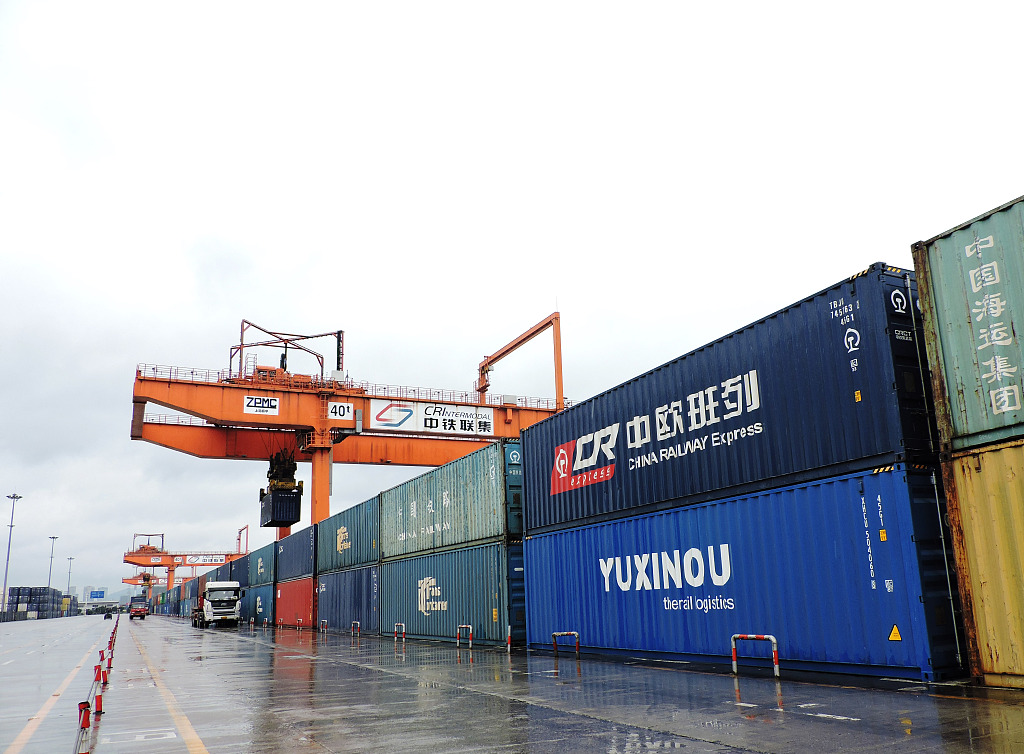 File photo
The land-sea freight route is part of the New International Land-Sea Trade Corridor, a trade and logistics passage jointly built by western Chinese provincial regions and Singapore under the framework of the China-Singapore (Chongqing) Demonstration Initiative on Strategic Connectivity.
The shipment of these China-made goods is scheduled to arrive at the Beibu Gulf in Guangxi, where it will transfer by sea to some southeast Asian countries. The operation time is much shorter than that of the traditional eastern sea route.
Since its official opening on Sept. 25, 2017, the freight train services on the land-sea freight route have been changed from the original monthly train to today's daily train, with the frequency increased by more than 40 times, and additional and special train service can be arranged according to customers' needs.
By the end of March, the land-sea freight route had seen 901 trips, transporting $440 million worth of auto parts, construction materials, porcelain, chemical products, grains and frozen goods.
It links 166 ports in 71 countries and regions worldwide.