Pharma association issues report on innovative drugs
chinadaily.com.cn
1619002847000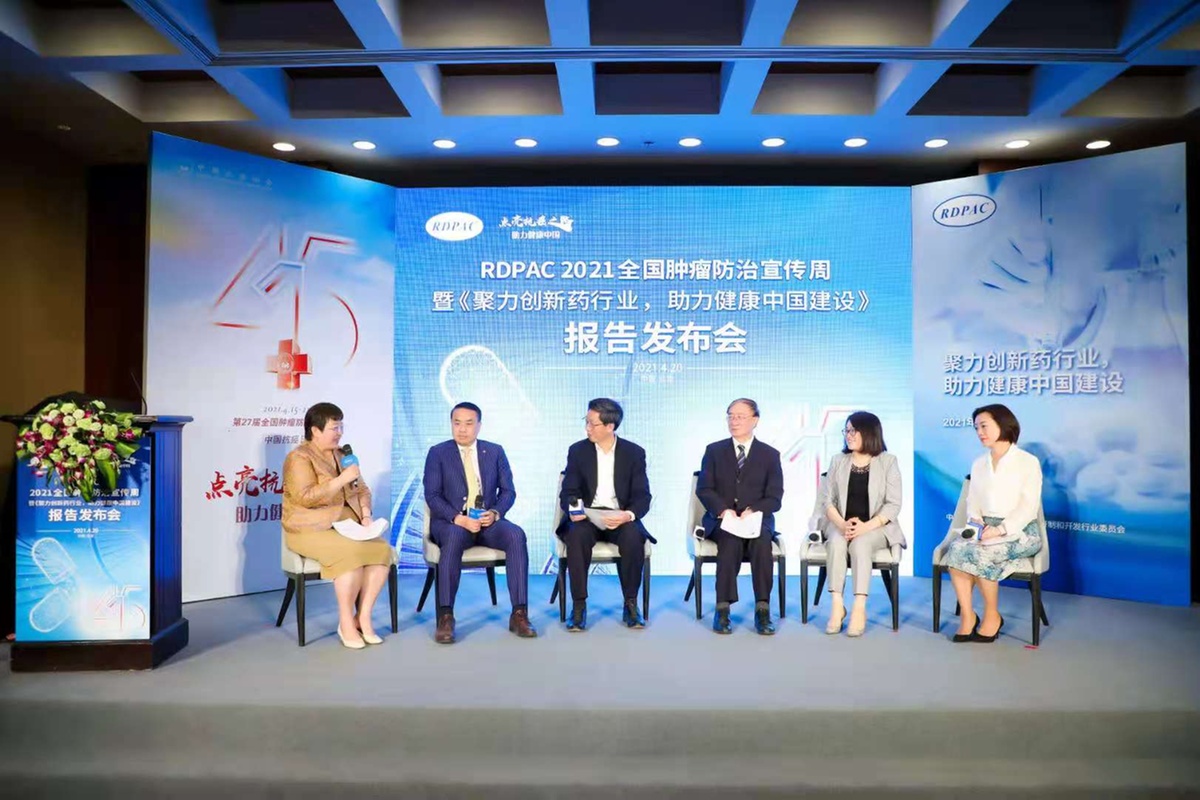 A total of 200 innovative drugs have been approved in China over the past five years, among which many have been included in public-funded medical insurance programs, according to a recent report by the Executive Committee of the Research & Development-based Pharmaceutical Association Committee under the China Association of Enterprises with Foreign Investment.
Focusing on the innovative pharmaceutical industry and its role in the implementation of the Healthy China 2030 initiative, the report said about 33 percent of innovative drugs approved in the past five years are tumor treatments, and about 80 percent of the drugs, or 156 titles, are from multinational pharmaceutical companies.
The innovative drugs registered by multinational pharmaceutical companies have also showed more diversity in the past five years, as the share of tumor treatments has dropped to 33 percent from 47 percent in the period from 2010 to 2015, while more drugs for diseases related to the nervous system, digestion and the cardiovascular and respiratory systems have been registered.
Yang Ying, vice-president of Worldwide Business Development Asia at US-based pharmaceutical company Pfizer, said foreign pharmaceutical enterprises see China not only as an important market, but also an important investment destination for both commercialization and research and development.
As Chinese enterprises show increasing innovation capabilities, there are more cooperation opportunities for foreign and domestic enterprises in pharmaceutical industry, she said.
However, high costs and patients' lack of access to innovative drugs still remain a problem for the innovative pharmaceutical industry in China, according to the report.
Innovative drugs only account for about 9 percent of the total pharmaceutical market in China, the world's second-largest pharmaceutical market in the world, while in other G20 member countries the figure is all above 20 percent, and in developed countries such as the United States, Japan and Germany, the figure is more than 50 percent.
Kang Wei, managing director of RDPAC, suggested promoting the development of commercial insurance to increase the accessibility of innovative drugs and thus better meet Chinese patients' clinical demands.