State assets regulator urges fast delivary of crucial medical materials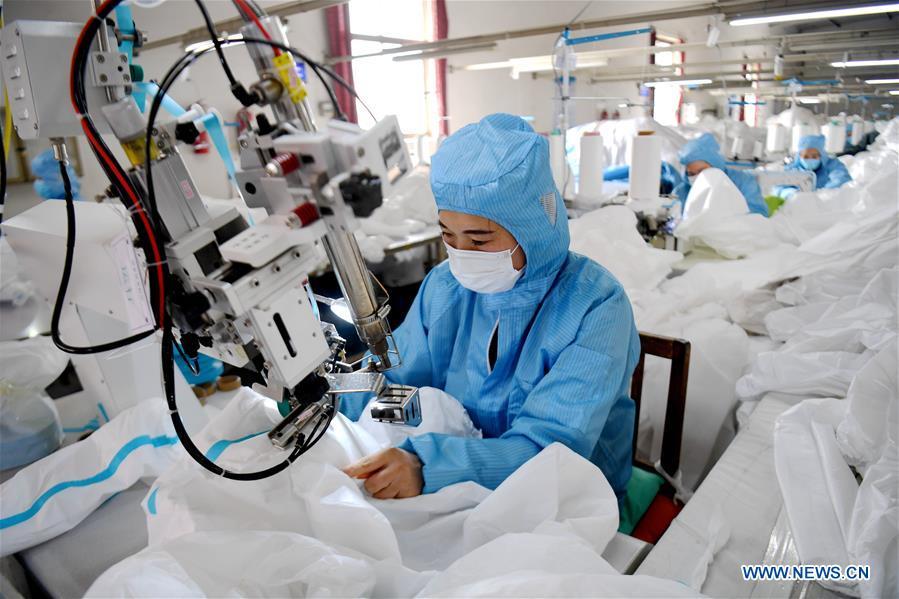 Workers make protective suits at a workshop in a company in Ningjin county, north China's Hebei province, Feb 12, 2020. (Photo: Xinhua)
China's top State assets regulator urged all capable centrally-administrated State-owned enterprises to deliver urgently needed medical materials on time, as in wartime mode, as part of the country's drive to fight the novel coronavirus outbreak.
Manufacturers of urgently needed materials, such as facial masks and medical protective clothing, should maximize their production potential, and those capable should work in these areas to further ensure supply, said the State-owned Assets Supervision and Administration Commission of the State Council in an online statement.
Central SOEs, such as China North Industries Group Corp and China National Machinery Industry Corp, have all reported surging production volume in manufacturing facial marks and protective clothing over the past five days.
Among them, Xinxing Cathay International Group produced 44,000 sets of protective clothing on Friday, exceeding the 40,000 sets of daily goals it planned earlier.
The SASAC said it will make full use of the resources from all parties to solve issues in production, material supply and goods distribution. It has already organized central SOEs to carry out research and development of production equipment, such as machines producing facial mask and medical protective clothing.