US likely eases curb on supplies to Huawei, but not its 5G business
Global Times
1603959864000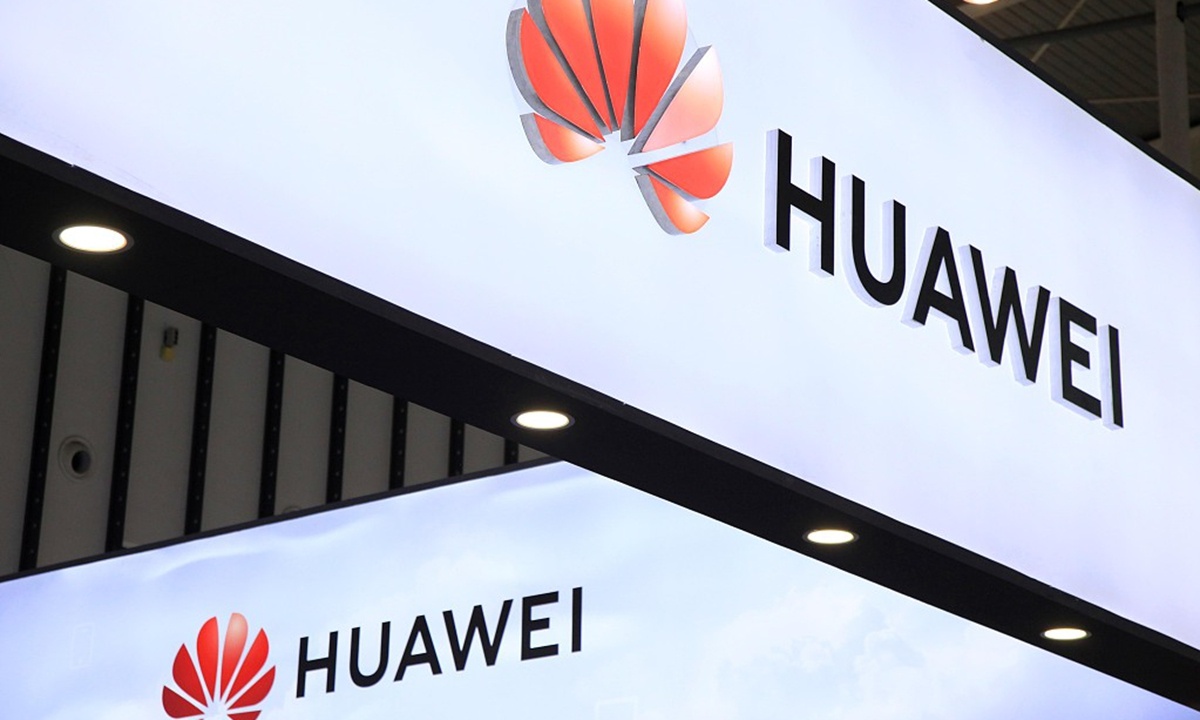 US is reportedly allowing sales of semiconductor chips to Huawei's non-5G businesses, which analysts claim will not address the major problem Huawei is now facing, particularly Huawei's 5G smartphones.

The US Department of Commerce "has been telling companies in recent conversations that while licenses to supply Huawei are handled with a view to denial, this can be overcome if you can demonstrate that your technology does not support 5G,"according to a report from the Financial Times, citing a semiconductor executive involved in dialogue with the department.
Executives at two Asian semiconductor companies said they were optimistic that their applications for licenses to resume shipments to Huawei will be approved by the US government. "It has been indicated to us that chips for mobile devices are not a problem," said one of the people, the report said.
When asked about the Financial Times report, SK Hynix told the Global Times on Friday that it has no comment on the reported US move now.
"The seemingly easing of restriction is not for Huawei, but for firms along the industrial chain, as they may suffer no less than Huawei due to US government' reckless ban," Ma Jihua, a veteran industry analyst and a close follower of Huawei, told the Global Times on Thursday.
Ahead of the presidential election, the Trump Administration may want to please everyone it can so as to win more votes, said Ma.
For Huawei, easing on some non-core supplies may not mean much for the Chinese tech giant, according to Ma, noting that the reported US move can neither save Huawei's high-end 5G smartphone production, nor Huawei's advanced 5G telecom equipment.
The move comes after the Trump administration's attack on Huawei seems to shift gears, as the US is now granting certificates to selected firms supplying certain products to Huawei.
After Intel and AMD, Samsung Electronics' display units received licenses from US authorities to continue supplying certain types of display panels to Huawei. Taiwan Semiconductor Manufacturing Co (TSMC), the world's largest contract chipmaker, has also reportedly obtained a permit from the US Department of Commerce to sell a limited supply of "mature process nodes," which are likely 24nm chips, to Huawei.
"The US intends to curtail and curb the rising China's chip-making industry, rather than targeting any particular Chinese firm, since the high-added value product is the most profitable sector for US tech firms, and the microchips sector is also the bedrock of the US economy," Xiang Ligang, director-general of the Beijing-based Information Consumption Alliance, told the Global Times on Friday.
Of the US' total $46 billion microchips exports in 2019, $8.8 billion went to China market. At the same time, US chip equipment firms export 90 percent of their annual production, a majority going to East Asia, including $3.6 billion to China, according to a report from the Asia Times.
"Given US firms' reliance on the China market, it is only a matter of time before the US is expected to approve Qualcomm and other US firms to continue supplying to Huawei," Xiang said.
However, some industry analysts have cautioned that the US suppression of Huawei is likely to continue, no matter who wins the presidency five days later. "It will be unlikely that Huawei can be released from the US Entity List, and as long as the economic tussle between China and US exist, Huawei has to rely on itself to develop," Ma said.