Mongolia replaces Australia as top coking coal supplier to China
Global Times
1603805368000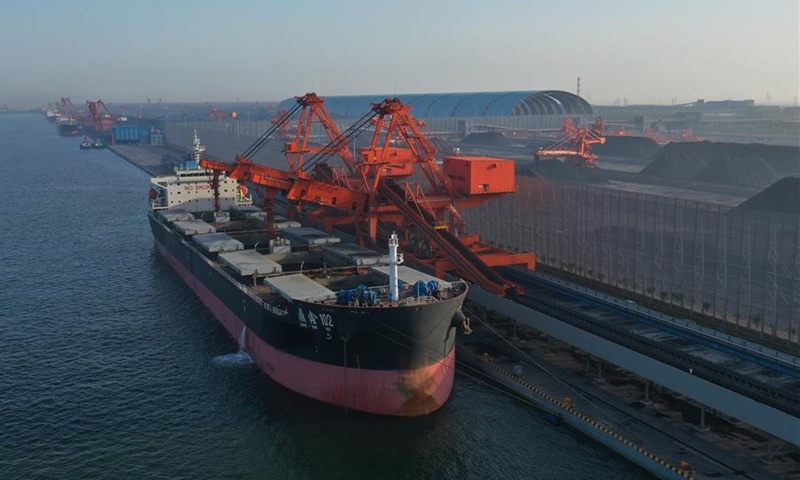 Mongolia shipped more metallurgical coal to China than Australia in September, confirming its position as the largest metallurgical coal supplier to China, trade data showed.
In September, Mongolia's coal exports soared to 4.65 million tons, an increase of 17.17 percent from August, of which 96.4 percent represented a shift to China, statistics from the Mongolian General Administration of Customs showed.
Meanwhile, Australia's coking coal exports to China hit the year's low in September at 2.72 million tons.
The rise of imports from Mongolia is being facilitated by increased shipping capacity thanks to launch of the China-Mongolia "green channel" in August, which aims to boost bilateral trade and economic cooperation amid the COVID-19 pandemic.
In August, coal exports from Mongolia to China increased to more than 2,000 heavy-duty trucks on a daily basis compared with an average of 500 to 1,000 per day prior to the policy.
Mongolia is building a dedicated railway to transport coal to the Chinese market. The first phase of this railway is expected to be completed in 2021, and it will be able to transport more than 30 million tons of coking coal each year.
It is expected that Mongolia will gain coal market share in China due to lower tariffs in bilateral trade.
China-Mongolia trade may further benefit from Mongolia's recent accession to the Asia-Pacific Trade Agreement, China's Ministry of Commerce said on Monday.
Starting on January 1, 2021, Mongolia will cut tariffs on 366 categories of commodities, including aquatic products, vegetables and fruits, mineral products, timber and chemical products. Meanwhile, Mongolia will also enjoy favorable tariff policies from China, according to a statement on the website of the ministry.