Tmall unveils measures to help overseas merchant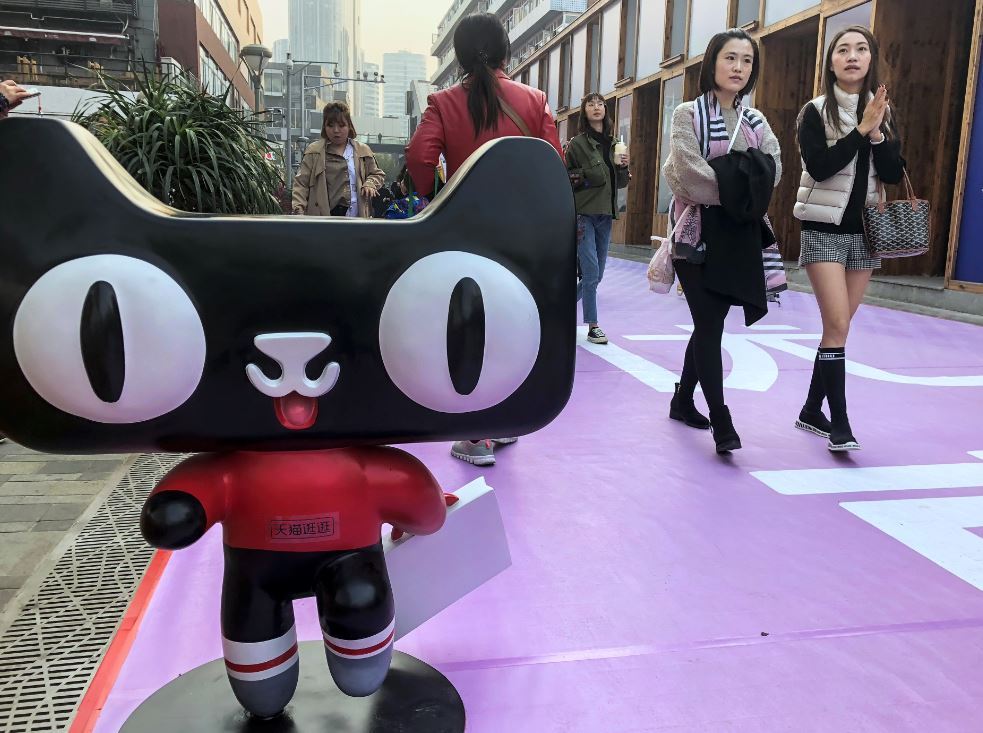 Pedestrians walk past a Tmall mascot at a shopping center in Beijing. (Photo: China Daily)
Tmall Global, a site selling imported goods to Chinese customers, unveiled on Thursday a suite of measures to lower the financial burden of its overseas merchants as they grapple with disruptions brought by the novel coronavirus pneumonia.
The platform operated by Alibaba Group said it would waive service fees for the first half of 2020 for all international vendors that open virtual stores on the site prior to July 1, the company said in a statement.
They are also entitled to free access to a software essential to online store operations.
Merchants are exempt from storage fees for bonded warehouses and global fulfillment centers for February, and are granted subsidies for the delivery and rendition of goods due to the changing situation of international transportation.
Together with Alibaba's financial arm Ant Financial, Tmall Global also lowered the interest rate for loans by 1 percentage point from now to the end of March, though the previous benchmark was not detailed.
To attract more international businesses into the Chinese market, the company's 21 business agents pledged to provide three months 'complimentary service to newly-obtained international customers, if the cooperation deal is inked between now and March 31.
Kaola, Alibaba's newly-acquired site also selling imported items, rolled out seven measures the same day to help business weather the epidemic storm.
These include reduction and waiving of commissions for the sales of merchandise serving health protection and security purposes, such as masks, hand sanitizers and thermometers, or any operating merchants registered in Central China's Hubei province, the epicenter of the contagious disease.
Rents are temporarily scrapped or lowered for businesses selling these products, with shortened settlement cycle in place to mitigate their capital stretch.
The two sites joined forces with parent Alibaba's efforts in supporting notably SME merchants during the outbreak through a number of preferential policies introduced on Monday.