China taking firm steps for low-carbon development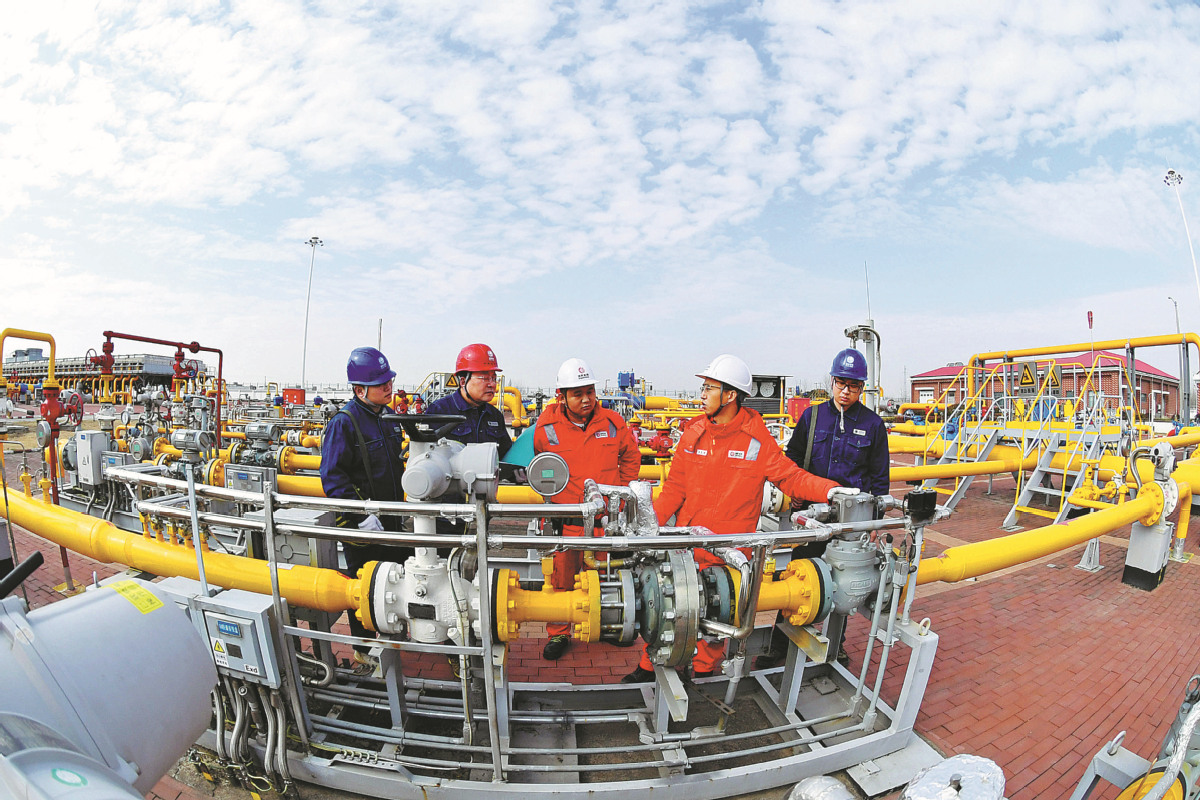 Clean energy, especially natural gas, to play an increasingly important role
China is taking solid steps to foster green and low-carbon development as it embarks on a path toward carbon neutrality, industry experts said.
Citing the Central Economic Work Conference held last month, they said the country has clearly emphasized the need for unwavering efforts to move forward with work in peaking carbon emissions by 2030 and achieving carbon neutrality by 2060. The phaseout of traditional energy in China should be based on safe and reliable new energy alternatives.
He Zhenwei, president of the China Overseas Development Association, said the conference has set a clear direction for the sustainable and healthy development of the energy sector.
"China is a large energy consumer around the globe. Establishing a sound energy supply system and optimizing industrial structures of traditional, clean and new energies are key to ensuring energy security," He said during the 2021 China International Energy Conference held recently in Beijing.
Since the fourth quarter of last year, a global energy crisis has disrupted economic recovery, and the lack of gas and oil has greatly impacted both residential power consumption and production by enterprises, He explained.
"Optimizing the energy structure while ensuring diversified energy supply has become a major energy challenge for countries in the globe," He said. "Shedding dependence on traditional energy through the reduction of carbon emissions will be the long-term solution to the energy crisis. And promoting green and low-carbon development with clean energy is key to dealing with climate change."
To achieve the goals of carbon peak and neutrality, Di Jiankai, president of the China Petroleum Circulation Association, said it is necessary to expand the share of clean energy such as natural gas in the total consumption of energy.
In 2020, natural gas accounted for only 8.4 percent of primary energy consumption in China, a much smaller share than the more than 20 percent in developed countries such as Canada, Germany and Japan, Di said.
A document released by the National Development and Reform Commission and 12 other central departments in 2017 said China will strive to increase the proportion of natural gas in the primary energy consumption mix to about 15 percent by 2030.
"In the future, clean energy, especially natural gas, will play an increasingly important role in energy consumption," Di added.
Noting that transportation is the third-largest carbon emitter in China, Di said domestic oil companies should actively develop comprehensive energy stations that provide refueling, hydrogeneration, charging and photovoltaic power generation services.
Going forward, more efforts should be made to promote digital transformation for oil and gas companies, including areas such as smart oil fields, refineries, pipeline networks and gas stations.
Li Qiangmin, former consul general of China based in Houston, took a rosy view of prospects of energy cooperation between China and the United States.
"It is expected that China and the US are likely to work on fields including energy management, high-voltage power transmission and distribution, oil and gas exploration and production, and the trading of oil and gas products," Li said.
"The US has abundant energy resources, especially in the fields of fossil energy such as oil, natural gas and coal, and China has a vast market and huge energy consumption demand. Energy cooperation between the two countries will help satisfy China's need for energy and help the US to cushion the COVID-19 pandemic impact, spur the economy, expand exports and create more jobs," Li added.
Looking ahead, Li is optimistic about the prospects of Sino-US relations, saying more efforts should be made to effectively promote practical cooperation between China and the US in the energy field, and promote the steady and healthy development of Sino-US relations to benefit people from both sides.