Chinese brands bet on sponsorships for Qatar World Cup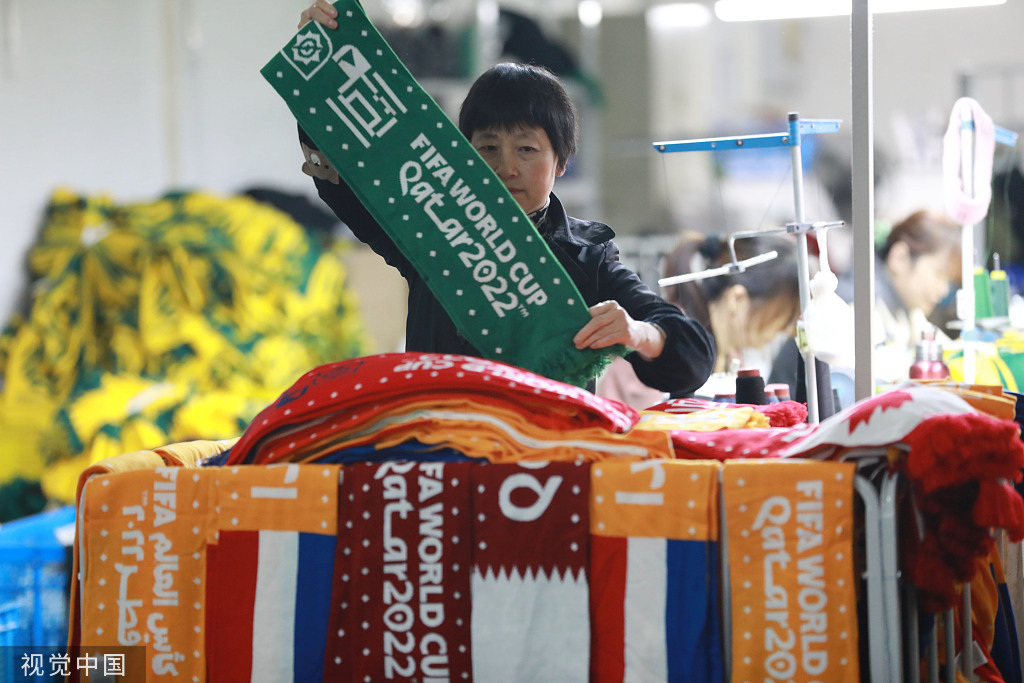 As the World Cup approaches in Qatar, "made in China" are having increasing presence in this biggest football bonanza across the globe, with Chinese brands betting on amounting sponsorship to enhance their international influence, according to Global Data, a consulting and analytic company headquartered in London, Beijing Business Today reported.

Wanda Group, Hisense Group, Vivo and dairy company Mengniu are four official Chinese sponsors of FIFA, while Wanda has become one of FIFA's seven corporate partners, along with Coca-Cola, Adidas, Hyundai-Kia, Qatar Airways, Qatar Energy and VISA.
The commercial property giant signed an $850 million deal for 15 years with FIFA, up until the 2030 tournament.
Data showed Chinese companies provided more sponsorship revenue than companies from any other country at the 2022 World Cup, ranking as the world's top with nearly $1.4 billion, exceeding that of the US at $1.1 billion.
Apart from big companies, manufacturers from Yiwu, China's small commodity hub, are also witnessing their growing influence during the world-renowned sports event.
From footballs, national flags and trophy ornaments to horns and whistles, over 60 percent of souvenirs are being produced in Yiwu for this years' World Cup.
"In terms of the global industrial supply chain, 'made in Yiwu' has already become a worldwide commercial symbol originating from China, which indicates 'reliance' and 'trust'", said Song Xiangqing, an economist and the vice-president of the Commerce Economy Association of China.
Lusail, Qatar's biggest stadium to hold the World Cup final, was built by China Railway Construction Corp International, costing a total of $770 million.
CCTV news reported that Chinese companies mainly from Guangdong and Zhejiang provinces have also provided more than 10,000 container houses for the World Cup, used as accommodation for tourists and football fans.
"The World Cup sponsorship by a large number of Chinese companies is a demonstration of China's economic power, and makes the globe feel the power of Chinese brands," Song said.
According to Deloitte's report, football generates an annual output of more than $500 billion across the world, accounting for over 40 percent of the sports industry, being called "the world's 17th largest economy".
Vivo, for example, entered the markets in 10 European countries through its sponsorship of the 2018 FIFA World Cup in Russia.
In cooperation with the UEFA Euro Cup, the smartphone manufacturer doubled its market share growth in Europe, and further accelerated Vivo's globalization process.
By participating in popular sports events around the world, Chinese brands are able to march into the international market in a more imperceptible way, and resonate emotionally with global users, according to Vivo.
In 2016, Hisense spent $100 million to become an official sponsor of the World Cup in Russia. Sales volume of Hisense TV surged nearly three times after the game kicked off, reaching a record high.
"However, sponsoring sports events should not be dismissed simply as marketing stunts," Song said, "as overseas markets have complex social systems and ethnic cultures, Chinese brands need to consolidate the foundation first, and build up themselves in product, service and platform."