China's listed companies see stable performances
Companies listed on China's A-share market have seen a relatively stable performance in the first three quarters of the year, reflecting the trend of innovation-driven high-quality development of China's economy, The Paper reported.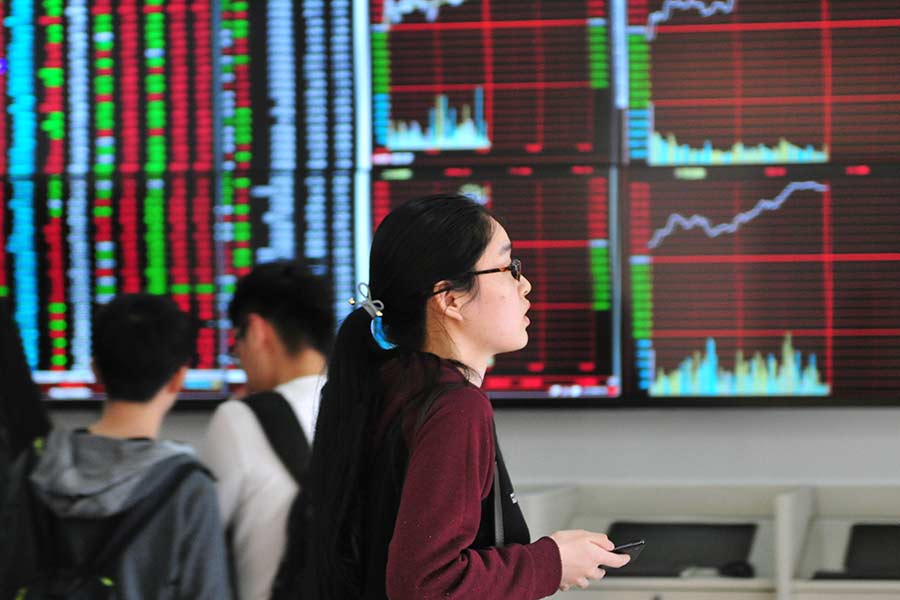 During the period, listed companies reported combined operating revenue of 52.37 trillion yuan ($7.32 trillion), climbing 8.51 percent year-on-year, data from the China Association for Public Companies showed. Their net profits reached 4.75 trillion yuan, up 2.46 percent from a year earlier.

Companies listed on the Beijing Stock Exchange and the Shanghai Stock Exchange's sci-tech innovation board, commonly known as the STAR market, both posted revenue growth exceeding 30 percent, far beyond that of the main boards of the Shanghai and Shenzhen bourses.
Nonfinancial listed companies posted higher revenue growth than financial firms during the period. Tian Lihui, director of the Institute of Finance and Development at Nankai University, said it shows the strength and resilience of China's real economy.
Data showed that, in the third quarter, tax and fee refunds received by listed companies rose 77 percent year-on-year to 186.5 billion yuan, playing an active role in relieving companies' financial stress and liquidating operation capital.
In the first nine months of 2022, the total research and development (R&D) expenditure of listed companies reached 940 billion yuan, up 20 percent from a year earlier.
China's listed companies actively respond to relevant requirements for innovation-driven development, meanwhile, the capital market also gives its strong support, Tian said, adding that listed companies have initially built up energy for innovation-driven development.
Statistics from the Shanghai Stock Exchange showed companies listed on the STAR market saw their R&D investment surge 33 percent year-on-year in the first nine months, achieving major scientific breakthroughs in cutting-edge emerging regions.
There is a growing trend toward high-end manufacturing on the main board of the Shenzhen bourse. Data from the Shenzhen Stock Exchange showed that during the first three quarters, the 383 advanced manufacturing companies saw their R&D investment rise 20.25 percent. These companies also made innovative breakthroughs in aerospace, high-end equipment and high-grade numerical control machine tools.
Furthermore, emerging industries such as photovoltaic, power battery and new energy vehicles all posted strong performance, while revenue growth of listed companies engaged in digital economy was also higher than the overall level.