Harley-Davidson rides off from Amazon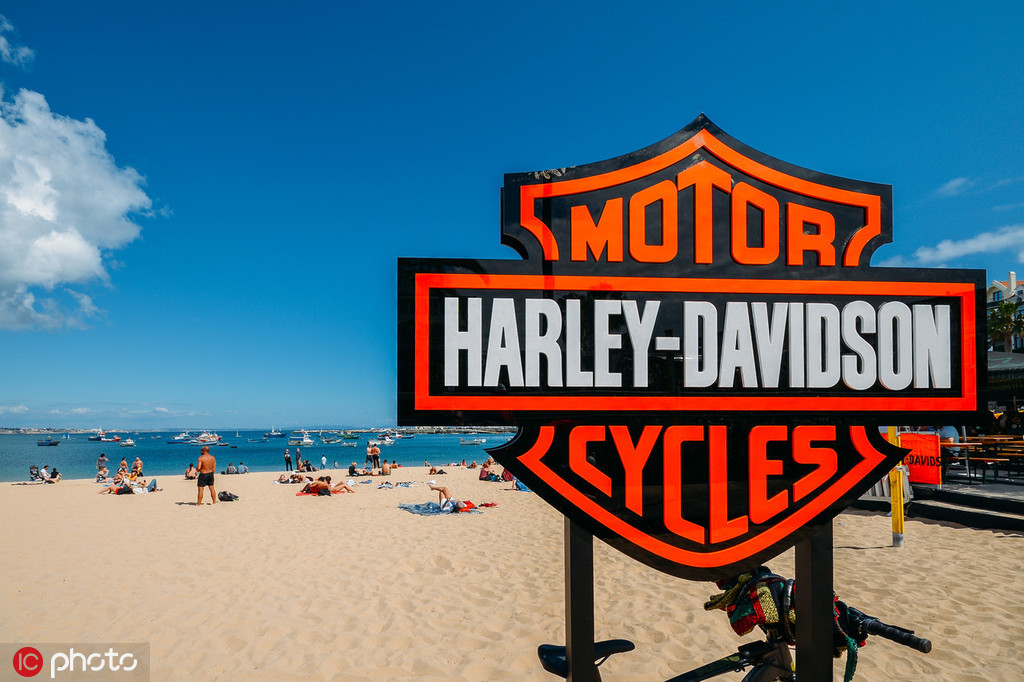 Harley-Davidson Inc, the 118-year-old motorcycle maker, has announced that it is leaving the Amazon Marketplace just when Jeff Bezos, founder and CEO of the e-commerce colossus, said he is stepping down from his day-to-day leadership role.
Both announcements were made Tuesday, when Amazon reported record fourth-quarter sales that topped $100 billion for the first time. Bezos said that he will transition to the role of executive chair in July at the company he founded 27 years ago.
Harley CEO Jochen Seitz said the company is leaving Amazon because it is undercutting sales at its own dealers, according to Bloomberg. The Milwaukee-based company posted a fourth-quarter loss Tuesday and has had six years of slumping sales in the US, its largest market.
"We want to have a fully integrated, digital e-commerce business with our dealers," Zeitz said. "Amazon was not really something that got our dealers into the mix."
His predecessor, Matt Levatich, rolled out a "digital storefront" on Amazon's Marketplace in October 2018 to broaden Harley's appeal and reach a new generation of riders.
Zeitz's strategy for Harley is designed to strengthen the biker brand and its pricing power, including accessories and premium apparel. He created the role of chief digital officer to revamp the company's online-retail platforms.
Harley isn't the only brand that has left Amazon recently. In January last year, Ikea cut its tie with Amazon after it launched a pilot program with the company in 2018. Approximately 30 products were in the project.
In November 2019, Nike, the world's largest sporting goods retailer, also left Amazon after a test run of two years. Nike agreed to sell limited products to Amazon in exchange for stricter policing of counterfeit goods and restrictions on unsanctioned sales of its products. However, it said Amazon failed to deliver that promise.
Many other iconic brands have left Amazon in recent years, including footwear brands Vans and Birkenstock, fashion brands Ralph Lauren and Louis Vuitton, luxury watchmaker Rolex, and outdoor brands North Face and Patagonia.
The majority, like Nike, have said that Amazon had become overrun by counterfeits and unauthorized sellers as the reason they were leaving so not to jeopardize their brands.
"Brands don't need Amazon," Jefferies analyst Randy Konik told CNBC. "Amazon had a delivery speed advantage, but that advantage has compressed. With Nike leaving the Amazon platform, it strengthens our view that retailers/brands won't be displaced by Amazon."
Despite brands leaving Amazon, some of their products still can be found on Amazon due to its practice of allowing a third party to sell brand-name products, often at discounted prices.
Amazon Marketplace has also aggressively expanded its private-label business, which includes products developed by Amazon or by third parties that exclusively sell the items on Amazon.
It is widely believed that Amazon uses data from its marketplace to develop private-label brands, according to CNBC, which said the brands viewed that as a clear attempt to "siphon off demand" from their products.