Fed's Harker says two rate hikes 'appropriate' this year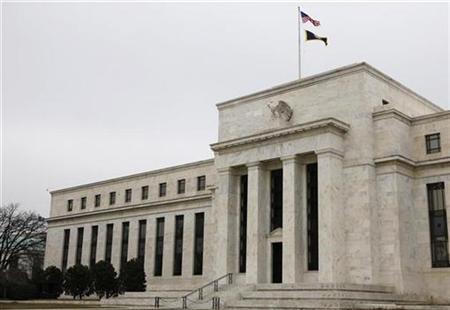 Photo: Reuters
Philadelphia Federal Reserve Bank President Patrick Harker on Friday said he believes the central bank should raise rates just two times this year, fewer than most of his rate-setting colleagues, as low inflation continues to dog the US economy.
The dovish turn for Harker, a supporter last year of all three of the Fed's interest-rate increases, signals a rising concern over the central bank's ability to revitalize inflation using its current 2-percent inflation target. Harker as recently as November said he expected three rate hikes to be appropriate for 2018.
Though unemployment has fallen to 4.1 percent, below what many economists see as full employment, wages have failed to pick up strongly, and inflation weakened rather than gained over the course of 2017.
Harker, in remarks prepared for delivery at the annual American Economic Association, said Friday he expects the economy to grow a bit slower than 2.5 percent. He forecasts unemployment will stay low this year before rising a few tenths of a percentage point next year, and inflation to push above 2 percent in 2019 before coming back to the Fed's target in 2020. There is "little slack" left in the labor market, he said.
But, he said, "if soft inflation persists, it may pose a significant problem," including making it ever more difficult to bring inflation back to healthy levels. "For that reason, my own view is that two rate increases are likely to be appropriate for 2018."
Most Fed officials expect three rate hikes this year, forecasts released last month show.
Harker also embraced a view gaining converts at the Fed that the central bank may need to tear up its playbook on monetary policy and explore adopting a new strategy such as price-level targeting, which would require the Fed to allow inflation to run hot for a while to make up for a period of low inflation.
"I should be clear that I'm not pushing for any changes, nor do I have any particular change I would prefer," Harker said. "I'd add that if and when that discussion arises, we need to be seriously considering the various alternatives — whether it's inflation targeting, price-level targeting, or asymmetric loss functions — and not fixating on one without serious academic debate about the others.'