Vietnam formally allows payment in Chinese yuan in border areas
HANOI, Aug. 30 (Xinhua) -- Under a new circular issued by Vietnam's central bank, the Chinese currency renminbi, or yuan, will be formally allowed for payment in Vietnamese border areas with China, helping foster border trade between the two countries.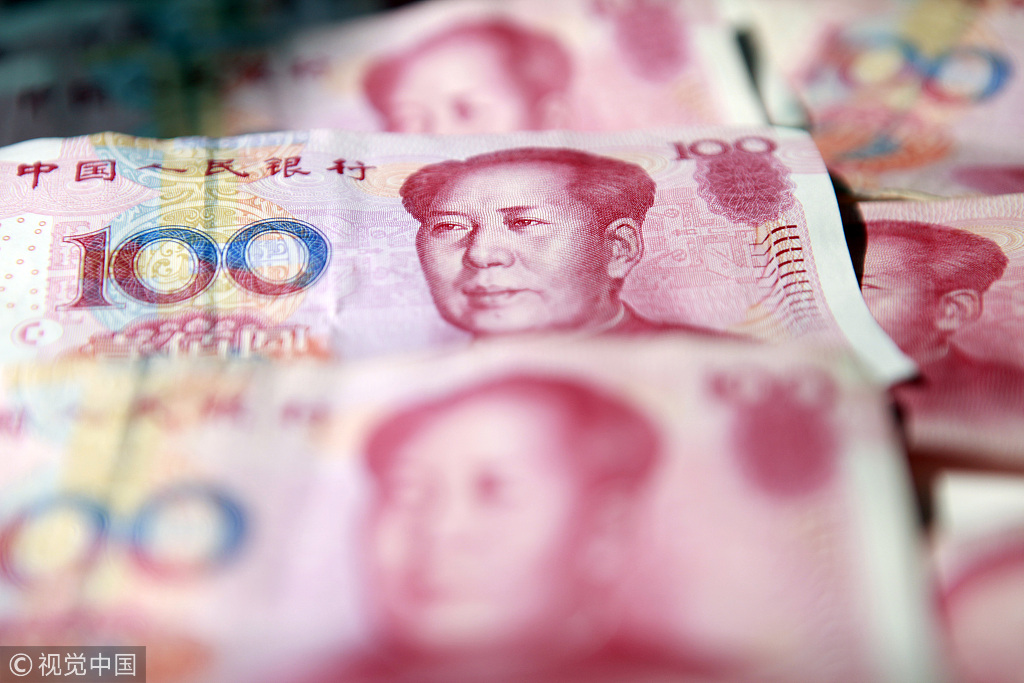 Photo: VCG
According to the circular on foreign exchange management issued on Tuesday by the State Bank of Vietnam, which will come into force on Oct. 12, individuals and certain kinds of organizations can use yuan for payment of goods and services, the central bank's Foreign Exchange Management Department said on Thursday, noting that payment can be made via banks or in cash in yuan or Vietnamese dong.
The organizations include commercial banks and branches of foreign banks licensed to conduct foreign exchange transactions in Vietnam; branches of banks located in border areas and border gate economic zones of Vietnam and China; those trading in duty-free goods, providing services in isolated areas at international border gates, or engaging in bonded warehouses in border regions; the Vietnam-China Border Gate Economic Zone; and others conducting payment activities in Vietnam-China border trade.
The new circular has completed a legal framework for payment in border areas, and standardized foreign exchange activities in the areas, Can Van Luc, Vietnamese banking and finance expert, senior advisor to the chairman of the Bank for Industry and Development of Vietnam, told Xinhua on Thursday.
The circular has concretized a decree on payment in border areas by the Vietnamese government, which took effect in January this year, and replaced a decision made by the central bank in 2004 on payment in yuan in the areas.
"The implementation of the new circular will facilitate payment in Vietnam-China border areas, encourage and promote their border trade in particular and their two-way trade in general," he stated.
Nguyen Thi Mai, a 37-year-old Vietnamese trader in Tan Thanh border gate in Vietnam's northern Lang Son province bordering China, told Xinhua on Thursday that traders like her have already used yuan for payment with Chinese partners.
"Payment in yuan through banks and in cash in border areas is convenient. So the new circular is good for us because it formalizes the payment," she said.
Vietnam has seven provinces sharing the border with China, including Lang Son, Quang Ninh, Ha Giang, Lai Chau, Lao Cai, Cao Bang and Dien Bien.
Vietnam exported $23.4 billion worth of goods to China in the first eight months of this year, posting a year-on-year surge of 25.2 percent, according to the Vietnamese General Statistics Office.
Meanwhile, China remained Vietnam's biggest import market with turnovers of $41.4 billion, up 12.8 percent.