Story of 'Brother Yak': how live-streaming feature changes e-commerce
People's Daily app
1557746085000
"Look here. Our workers are packaging white yak jerk."
That was Zhang Xingsheng, a 34-year-old entrepreneur, speaking to thousands of people whom he might never have had a chance to know their faces.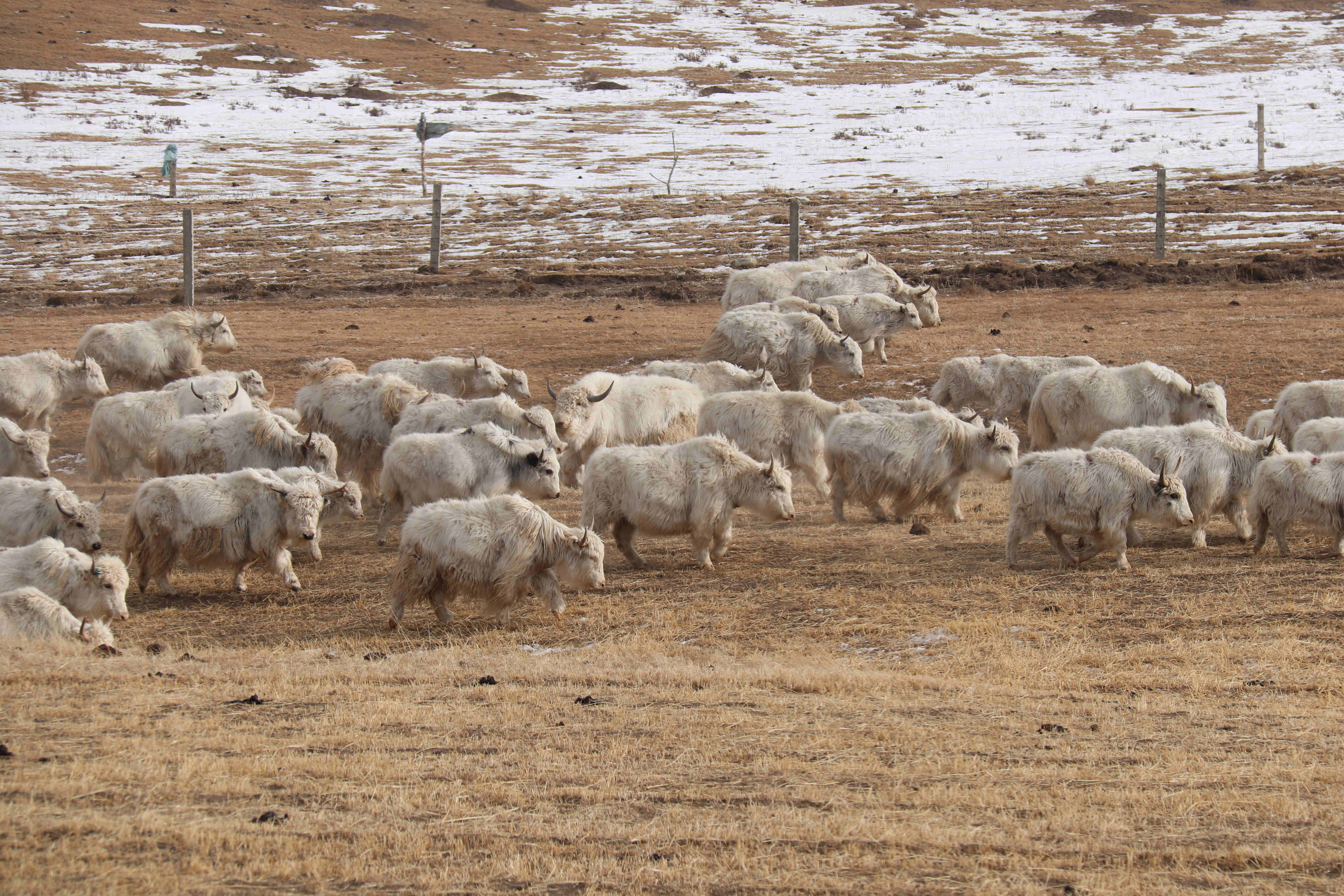 (Photo: Fu Wen)
Before speaking at the packaging workshop of his factory, Zhang put on a full protective outfit as part of production protocol.
"You see, our workers just dress like me," Zhang assured the viewers, a notable number of whom would turn to future consumers.
This is the 34-year-old's first live-streamed production activities in his factory on Taobao Live, a live-streaming platform run by Chinese e-commerce giant Alibaba.
Zhang strolled into the factory's cafeteria for workers and brought the topic a bit deeper, explaining why the white yak meat from his hometown Tianzhu was a wise choice for those green life-conscious.
White yak is a unique yak breed that can be only spotted in Tianzhu, a Tibetan autonomous county in northwest China's Gansu Province. Zhang boasted his white yak meat food as 100 percent green because the cattle are raised in their natural habitat on the alpine grasslands.
The 10-hour online showcase brought a cheerful outcome for Zhang. A number of viewers were lured to place orders for white yak snacks, generating 12,430 yuan (about $1,820) in sales that day, the largest ever since Zhang became one of thousands of business owners who tapped live streams.
Alibaba launched the Taobao Live service three years ago, which empowered small business owners, especially those like Zhang living in the hinterlands of China, to engage with interested buyers. The new feature is expected to be a new sales engine for China's e-commerce as the country pins its hopes on maintaining steady economic growth in domestic consumption.
According the latest available data, Taobao Live reached a turnover of 100 billion yuan (nearly $15 billion) in 2018. The feature allows customers to gather more information about products before making a decision. The e-commerce giant predicted the live-streaming feature will create $500 billion in sales in the next three years.
Before being a live-streaming seller, Zhang lived a dramatically different life in China's eastern region, a relatively wealthier part compared to his birthplace. Working at an aircraft manufacturer since 2009, Zhang often felt depressed due to the separation from family and had an impulse to pack up and return home.
The turning point came in 2013 when Zhang's grandfather passed away. Zhang decided to quit the job and return to Tianzhu.
Initially, Zhang planned to start his own business but encountered strong disapproval from his mother and brother. He spent almost three years persuading and earned their support to open a small business selling local produce online.
"At first, I didn't have a clear strategy for the business, and just wanted to put food like white yak meat and quinoa online," Zhang told the People's Daily.
Zhang's business career coincided with the launch of Taobao Live and became the first online stores to adopt the live-streaming feature. Recalling his debut on Taobao Live, Zhang considered it quite miserable: 10 viewers with no deal.
The first order through Taobao live was placed by someone living over 1,000 kilometers away in central China's Changsha City, dozens of days after he began the live broadcast. Zhang was overwhelmed by the first transaction and shipped products that outnumbered the orders.
The local government also saw the merits of the live stream and opportunities it may offer to change the business landscape of the local economy and lift more households out of poverty. Authorities in Tianzhu introduced Zhang an e-commerce merchant located in Tianjin, who helped map out a clear promotion plan to boost sales.
During China's Black Friday in early December 2018, best known as Double Eleven shopping day, sales of Zhang's online shop took off, thanks to a well-known live-streaming star referred by the Tianjin firm to join his live-streaming. In less than 20 minutes, he sold around 800,000 yuan (about $116,552) worth of goods.
The breakthrough offered Zhang the first sense of the power of cyber stars in the live-streaming business and encouraged Zhang to build his own influence by being bold in presenting himself and his business. Now known to many loyal consumers and partners as "Brother Yak", he believes he mastered the tactics of being a successful live-streaming seller and was optimistic about this year's revenues.
"We sold 1.5 million yuan goods all together last year and I wish we could do our best and double that figure this year," said Zhang.
(Compiled by Chen Lidan)