Huawei to invest $2b in security of systems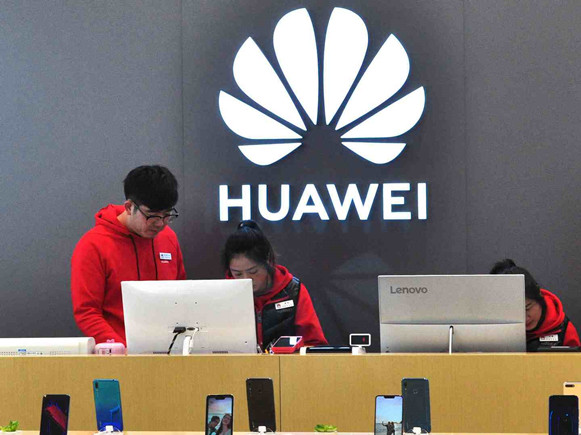 File photo: VCG
Huawei Technologies Co is making what is arguably its biggest push to ensure cybersecurity for the rollout of its 5G technology as it eyes double-digit growth in 2019 despite challenges in overseas markets.
Guo Ping, Huawei's rotating chairman, said on Friday that the Shen­zhen-based company's performance in the past 30 years has proved that it has the best security record in the telecom industry.
Huawei will spend $2 billion over the next five years on enhancing its software engineering capabilities, making "both the company's coding processes and results secure and trustworthy", he said.
Guo's comments came after Huawei was criticized in a report from a board that monitors Huawei's activities in the United Kingdom. The report said the board can only provide "limited assurance" that all national security risks stemming from Huawei's involvement in local networks can be "sufficiently mitigated long term".
Guo said the report shows that Huawei's presence in the UK is subject to the toughest and most rigorous regulation in the world, and the report did not suggest that the UK networks are more vulnerable than they were last year.
"We're confident about our continuous work with foreign authorities in ensuring network safety," he said, adding that in the past two years, the company has not had a single major cyberattack.
On Friday, Huawei also unveiled its revenue goal for 2019. Guo said the company is highly likely to achieve double-digit growth this year, despite growing geopolitical pressure amid the worldwide security debate over 5G.
In the first two months of 2019, revenue has risen by over 30 percent. Last year, Huawei posted revenue of $105.2 billion, up 19.5 percent year-on-year, on the back of strong momentum from its smartphone businesses. It was the first time the company surpassed $100 billion in revenue.
Xiang Ligang, director-general of the Information Consumption Alliance, said Huawei is now making its "biggest" push to boost engineering capabilities to ease the concerns of foreign regulators and mobile operators.
"No factual evidence has been given to support the accusation of Huawei cybersecurity risks. As long as the Chinese company maintains its technological edge, more countries will embrace Huawei's products," Xiang said.
This week, the European Commission published a recommendation on 5G security that did not include a ban on Huawei products. Although the United States has repeatedly called for such a ban, the European Commission left the decision in the hands of the member states.
Huawei said its products and services are available in more than 170 countries and regions. It also has more than 13,000 suppliers around the world in Japan, the United States and other countries.
Guo said on Friday that the company has a backup plan to ensure normal operations in case the US decides to prevent US companies from supplying chips to Huawei. But he did not disclose details.