Investors find sweet spot for Ant offering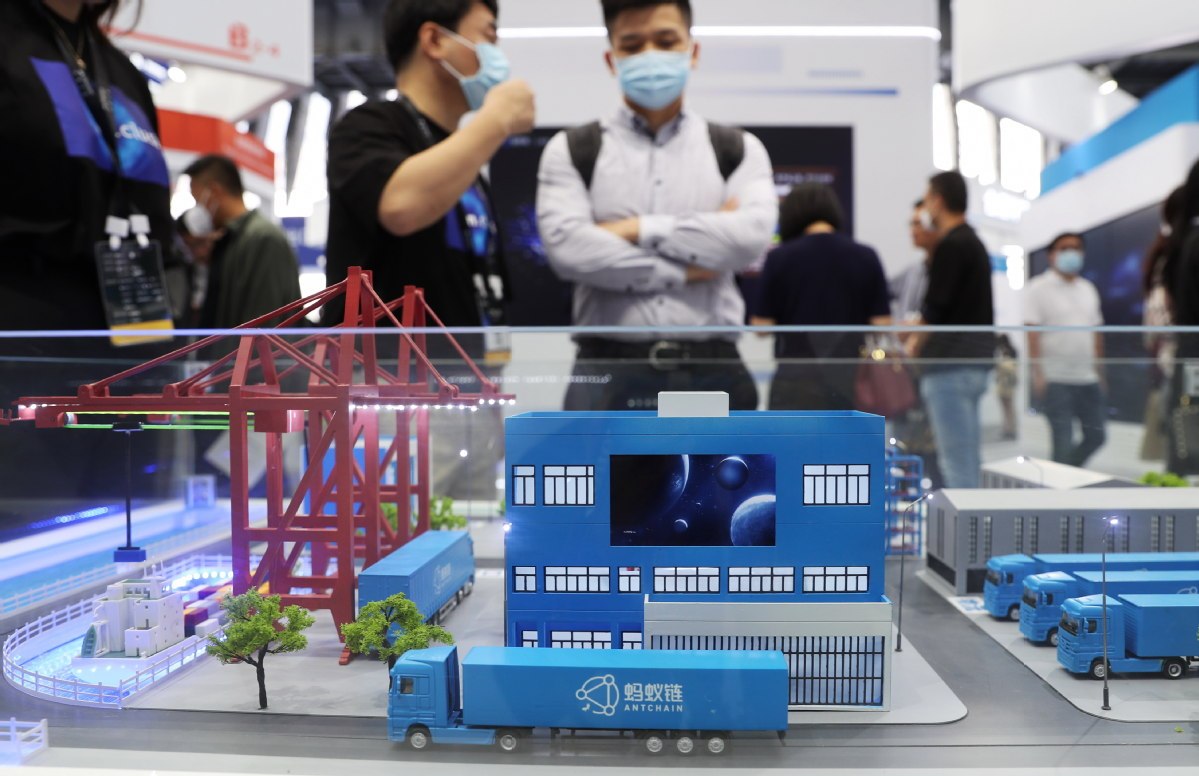 Fintech giant's concurrent stock listing plan draws attention from far and wide
Investors from home and abroad are flocking to buy shares of Ant Group Co Ltd, the fintech company that is poised to secure the biggest stock floating of all time through a concurrent listing in Shanghai and Hong Kong.
Ant is seeking to raise about $17.5 billion in each city, according to regulatory filings published on Monday.
Ant's order book on the Hong Kong bourse for institutional investors was oversubscribed in just an hour after the launch on Monday, according to a company note sent to China Daily, citing anonymous insiders.
A majority of the investors have placed orders worth at least $1 billion, the note said, saying "foreign investors are unanimously rosy about Ant's pricing".
At home, the group has earmarked a majority of its domestic offering to 29 strategic investors, the filing said. Alibaba Group Holding Ltd, via its subsidiary Zhejiang Tmall Technology Co Ltd, has agreed to purchase 50.2 billion yuan ($7.48 billion) worth of shares, which represents roughly 44 percent of all shares.
China's National Council for Social Security Fund injected a fresh round of 7 billion yuan by subscribing to an additional 100 million Ant shares, the company said, making it the largest strategic investor in addition to Alibaba Group.
Over the weekend, Chen Wenhui, a vice-chairman of the NCSSF, said during the second Bund Summit that the organization has been actively participating in Ant's capital raising and is looking to be given more allotment. Back in 2015, the Council subscribed to nearly 700 million shares of Ant for 7.5 billion yuan. That valuation has since expanded to 48 billion yuan.
Other high-profile investors include Singaporean and Abu Dhabi sovereign wealth funds, the GIC and the Abu Dhabi Investment Authority, as well as large Chinese insurers and mutual funds such as PICC and BOCOM International.
The anticipated more than $34 billion to be raised by Ant is putting the fintech group on track to top Saudi Aramco's biggest-ever share listing to date.
The firm, which has its origins in an escrow service for Alibaba's e-commerce websites, is a lifestyle-changer in heralding China's digitalization push. It is now the owner of the popular mobile app Alipay through which most Chinese pay bills, buy wealth management products, and obtain loans.
Mo Kaiwei, a senior researcher at the Institute of Digital Economy of the Zhongnan University of Economics and Law, said that the listing of Ant Group on Shanghai's STAR Market stands to greatly increase the allure of domestic public companies for foreign capital, effectively broaden their sources of funding and keep the vitality of the Chinese market.
In light of turbulent international situations that pose difficulties to Chinese enterprises in securing funding overseas, the mammoth IPO carries a symbolic meaning, said Han Hongling, a management professor at Zhejiang University.
"The share itself is a huge magnet to attract global investors which serves to inject vitality into the Chinese capital market. Meanwhile, China also provides big and versatile investment opportunities for overseas investors that can shrug off concerns (for global uncertainties)."