Tesla opens order booking for two Model 3 versions in China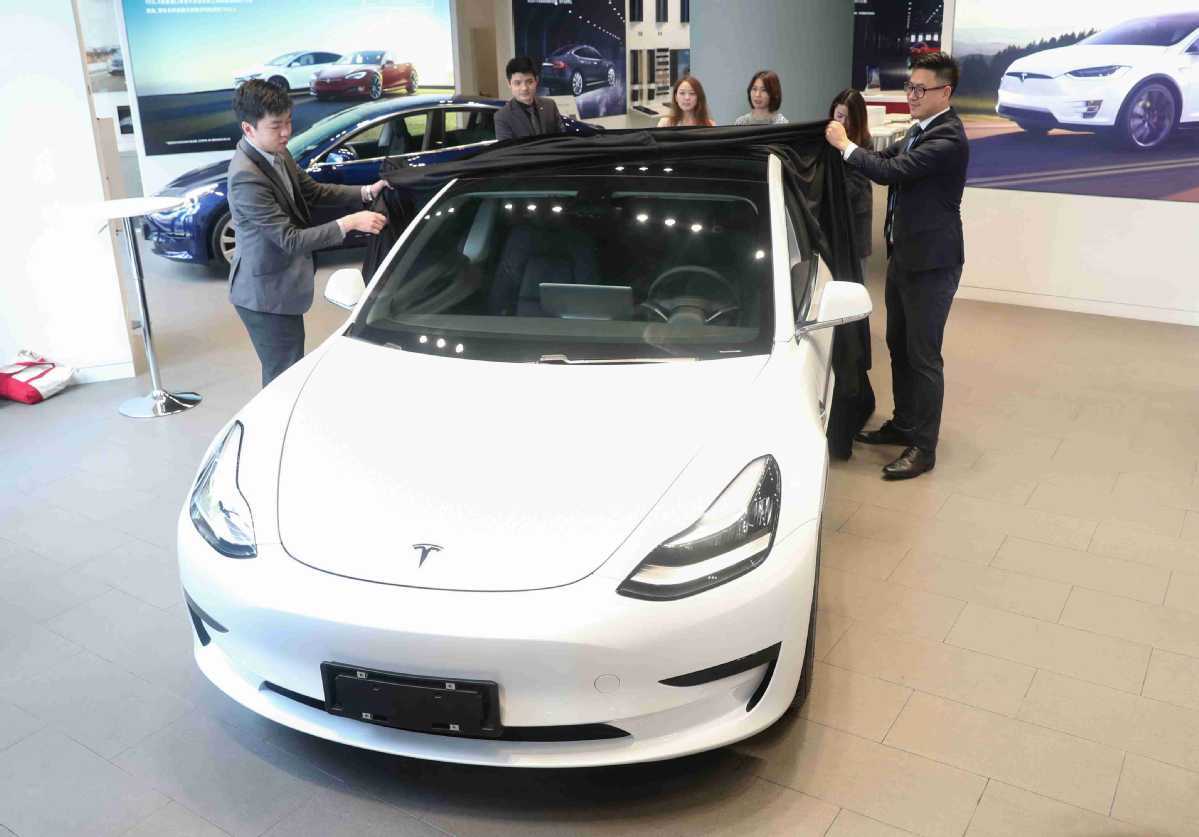 Tesla's China-made Model 3 vehicle is seen at an automobile experience shop in Shanghai, on Nov 22, 2019. (Photo: Xinhua)
Electric carmaker Tesla Inc has opened up order booking in China for its two versions of the Tesla Model 3 on Friday, according to the company's official weibo account.
The longer-range variant of the Model 3 sedans made in China is priced after subsidies at 339,050 yuan ($47,971) to attract more consumers in the world's largest electric vehicle market.
The price is very competitive for a four-door vehicle, driven by rear wheels and designed to have a range of about 668 kilometers (415 miles) on one charge, compared with about 450 kilometers for the current basic version that starts at 323,800 yuan.
The Tesla Model 3 Performance made-in-China version is also open for booking orders at the same time, starting with a presubsidy price of 419,800 yuan. This smart version, with four-wheel drive, is equipped with AutoPilot to assist in driving, making it safer and more convenient.
Currently, the Tesla Model 3 Performance version is manufactured in the United States and sold in China at a price of 509,900 yuan. The Model 3 Performance version made in China is expected to be delivered in the first quarter of 2021.
The salary of managers in China at the global vice-president level will be cut as much as 30 percent, followed by a 20 percent cut for managers at the director level. The salary of other Tesla employees in China remains the same and the company will try its best to guarantee that staff on the front line will not be influenced by COVID-19, Tesla China said on Friday.
Thanks to aid from local authorities, the electric vehicle maker's factory in China has recovered from the novel coronavirus-related shutdown since Feb 10, faster than many industry rivals.
Tesla registered record-breaking March sales in China despite the coronavirus pandemic, by selling a total of 10,160 units, a big jump from the 3,900 vehicles sold in February and 3,563 units sold in January, as per the China Passenger Car Association.