Leading US antitrust senator urges hearing on Disney, Fox deal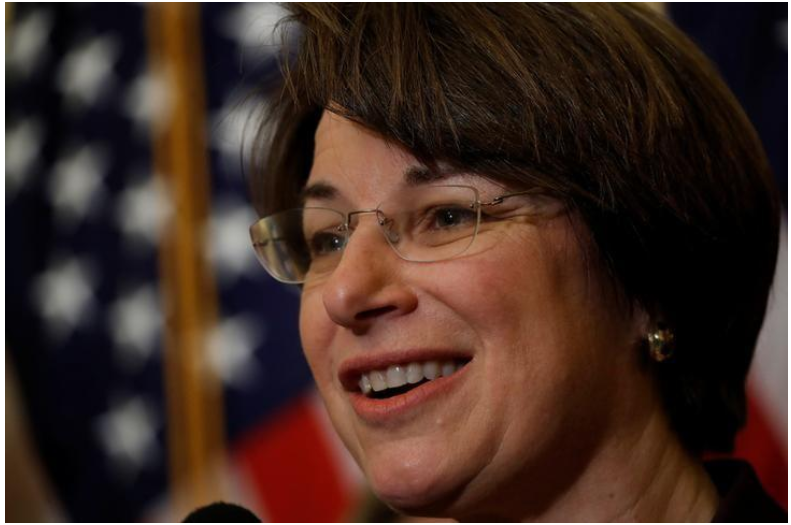 Sen. Amy Klobuchar speaks at a news conference to unveil congressional Democrat's "A Better Deal" economic agenda on Capitol Hill in Washington, US, November 1, 2017. Photo: REUTERS/Aaron P. Bernstein
Senator Amy Klobuchar, the top Democrat on the Senate antitrust panel, urged the subcommittee on Friday to hold a hearing on Walt Disney Co's plan to buy a number of Twenty-First Century Fox Inc businesses.
Disney struck a deal to buy film, television and international businesses from Rupert Murdoch's Twenty-First Century Fox Inc for $52.4 billion in stock. The deal includes a plan to add Fox's 22 regional sports networks to Disney's No. 1 sports network ESPN.
"I'm concerned about the impact of this transaction on American consumers," Klobuchar said in a statement.
"As the ranking member of the Senate Judiciary Subcommittee on Antitrust, I have asked Senator (Mike) Lee, who has worked closely with me in this area in the past, and (Judiciary Committee) Chairman (Chuck) Grassley to schedule a hearing on the proposed merger," she said.
Lee, who chairs the subcommittee, has asked his staff to take a close look at the proposed deal, Conn Carroll, a spokesman for Lee, said. "A hearing has not been ruled out."
Five antitrust experts said this week the deal would likely win approval from the US Justice Department, which is expected to review the purchase since they have reviewed other content deals, although the agency may require asset sales or conditions.