Indian industry urges gov't to focus on job creation, infra spending in next Budget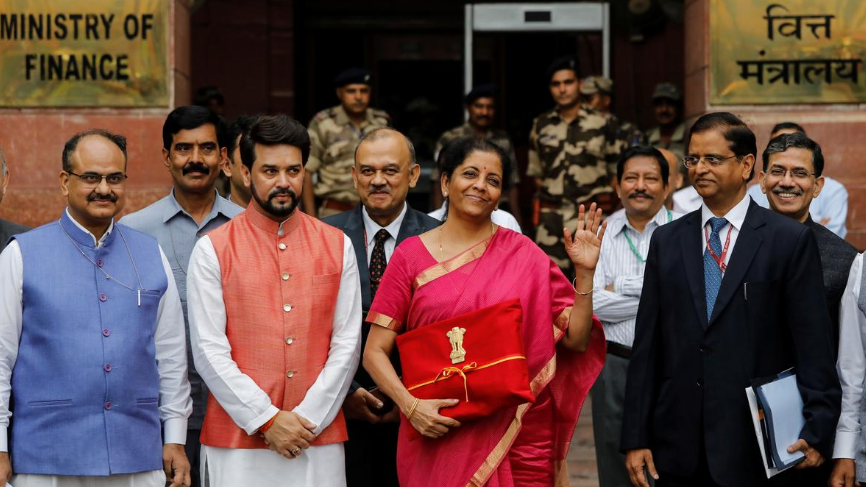 File photo: CGTN
NEW DELHI, Jan. 15 (Xinhua) -- Amid the preparations for the next Financial Year's (April 2020-March 2021) Budget, captains of the Indian industry have urged the Centre Government to focus on employment creation, higher spending on infrastructure and make well-coordinated policies for the agriculture sector.
The country's Union Budget is scheduled to be announced on Feb. 1.
Several top businessmen put forth their demands while participating in the panel discussion organized by the Confederation of Indian Industry (CII) on Tuesday evening.
Speaking at the occasion, Chairman of the TVS Group, an Indian industrial company, Venu Srinivasan said that one of the most important issue was job creation, which, according to him, was the most fundamental drive for growth with jobs.
Chairman of the Hero Enterprise, an automotive company, Sunil Kant Munjal stressed on enhancing spending on infrastructure. "I would like to see a slippage in the fiscal deficit and that slippage going towards seriously benefiting infrastructure sector," he said on the occasion.
Chairman of the DCM Group, one of India's largest conglomerates, Ajay S. Shriram urged the centre government to focus on agriculture sector. "I hope that in the forthcoming Budget there should be a focus towards taking care of the agriculture sector."