ExxonMobil's 10 billion petrochemical project lands in China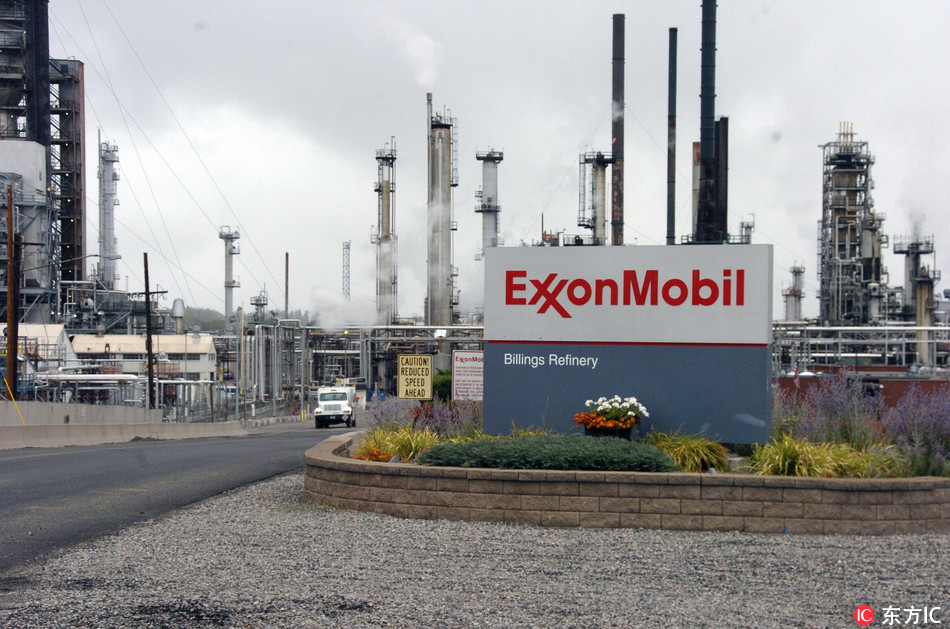 Exxon Mobil's Billings Refinery in Billings, Mont. Exxon Mobil Corp.on Sept. 21, 2016. (Photo: IC)
ExxonMobil recently announced that it plans to invest 10 billion US dollars to build a petrochemical complex in Guangdong province. Announced during ExxonMobil chairman and CEO Darren Woods' visit to China, the plan to build a large-scale wholly-owned petrochemical complex has been welcomed by the Chinese government.
ExxonMobil is known as the largest oil company in the U.S., and ranks in the top five industry worldwide. This 10 billion U.S. dollar investment is a big deal for Guangzhou province.
Woods said that the recently introduced policies that allow China to expand and open up, optimize the business environment and protect intellectual property rights will not only help China achieve its development goals but will also provide a wide range of opportunities for enterprises such as ExxonMobil to conduct business cooperation in China.
ExxonMobil has a long cooperative relationship with China, and its development goals align with China's development plan, so Woods says he is confident in the success of relevant cooperation projects. ExxonMobil is willing to use world-class technology to help China's manufacturing and carry out long-term cooperation with China.
The executive meeting of the State Council held in July announced that China aims at attracting more private investment in areas such as transportation, telecommunications and oil and gas. Further, the meeting also passed a plan to support more private or foreign investment in the petrochemical industry.
Now, only two months after that meeting, oil giant ExxonMobil confirmed this 10 billion US dollar investment with China.
This is not the only case of foreign investment, many foreign investments have since expanded their investment in China after new opening up policies have been implemented.
Statistics released by the Ministry of Commerce in July shows that there were nearly 30,000 new foreign investment companies set up over the past six months alone, with an increased growth of 96.6% year-on-year. The actual use of foreign capital reached nearly 450 billion yuan, with an increased growth of 1.1% year-on-year.
According to the 2008 China Business Environment Survey released by the American Chamber of Commerce in China, 74% of member enterprises plan to expand their investment into China this year, which would mean it would be the highest proportion of investment in recent years.
Moreover, foreign-funded companies such as GE, Ford, BMW and Tesla that are already established in the Chinese market have further expanded their production capacity, company scale or investment in China.
BMW and Huachen Auto Group recently signed a long-term framework agreement. The two sides decided to expand investment and production in their jointly invested Shenyang base. This plan will also make the BMW and Huachen Shenyang base the world's largest production bases, with annual capacity expected to rise to 520,000 vehicles by 2019.
On July 10th, Tesla announced that their super factory would officially be based in Shanghai. The project plans to produce 500,000 pure electric vehicles annually. Tesla plans to put the R&D, manufacturing and sales chain of pure electric vehicles in Shanghai as well.