Protectionist trade policy agenda top challenge for U.S. fashion industry: study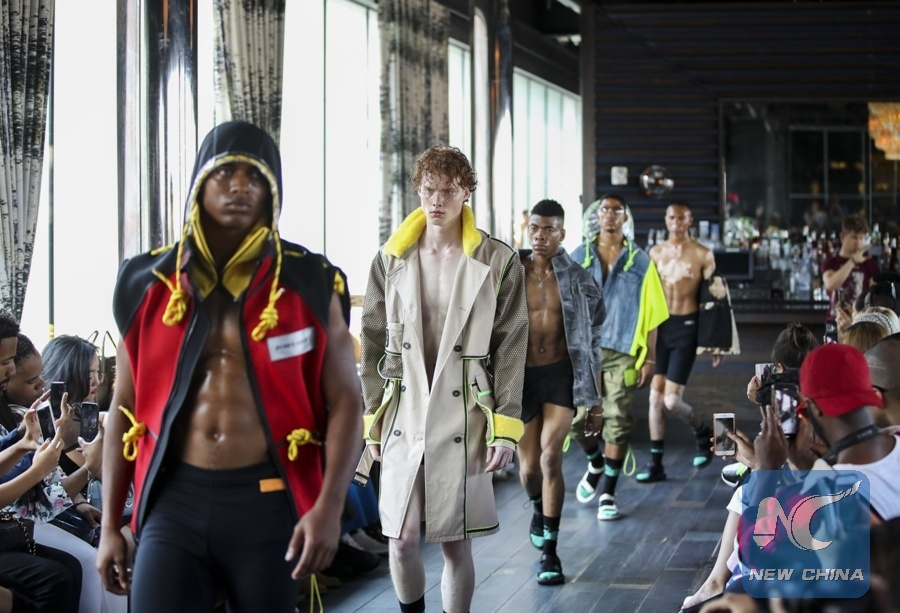 Models present creations during Romeo Hunte Spring 2019 Men Runway show in NewYork, the United States, on July 11, 2018. (Photo: Xinhua)
For the second year in a row, the "protectionist trade policy agenda in the United States" ranked the top challenge to the nation's fashion industry, according to a study released on Wednesday.
More than 60 percent of the surveyed ranked this issue among their top five business challenges, with more than one-third ranking it as either the first or second biggest challenge, far exceeding concerns about other issues on the list, according to the United States Fashion Industry Association (USFIA) Fashion Industry Benchmarking Study for 2018.
From 2014 to 2016, respondents consistently ranked trade protectionism between the eighth and 11th place, the study said.
This annual survey of executives from leading fashion brands, retailers, importers, and wholesalers covers the business outlook, sourcing practices, utilization of Free Trade Agreements and preference programs, and views on trade policy.
The survey was conducted from April to May in 2018. In terms of business size, 76 percent of the respondents have more than 1,000 employees, including 64 percent with more than 3,000 employees.
This suggests the findings well reflect the views of the most influential players in the U.S. fashion industry, the report said.