China to remain open to world in next 5 years
China will remain open to the world and emphasize cooperation with other countries in the next five years, said a leading Chinese economist.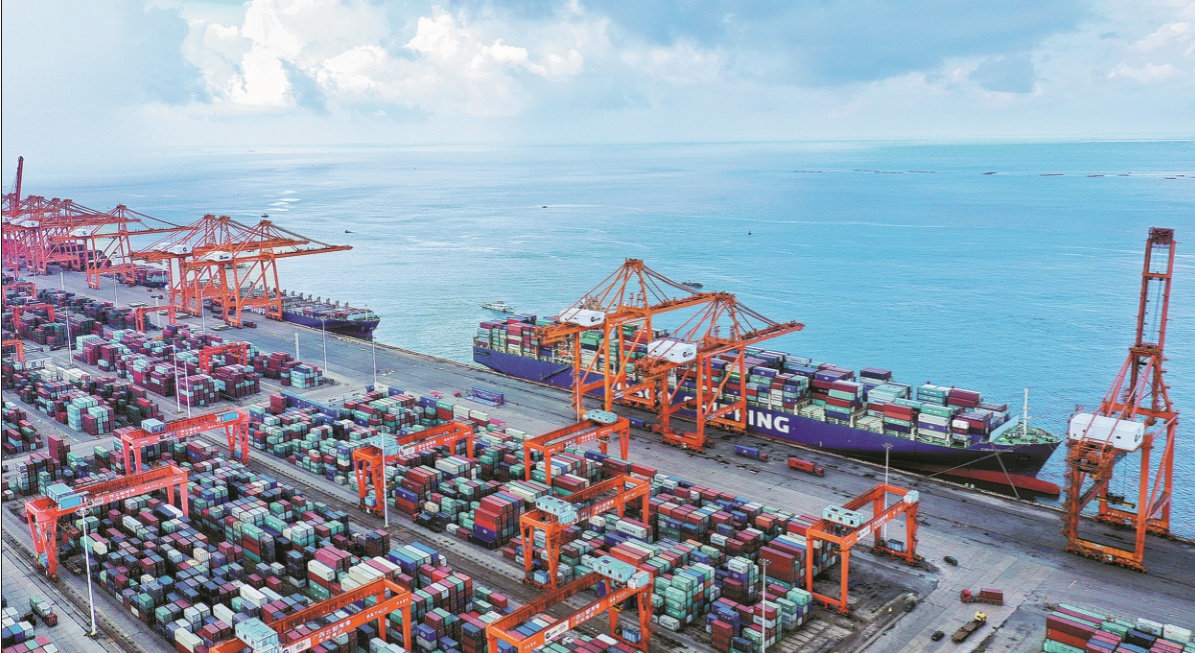 This is part of the message from the Communist Party of China Central Committee's proposals for China's development blueprint in the next five years and for long-range objectives in the next 15 years. They were adopted at the Fifth Plenary Session of the 19th CPC Central Committee, which ended on Oct 29.
"The opening-up will aim for higher standards and require continuous joint efforts with the rest of the world," said Zhu Min, chairman of the National Institute of Financial Research at Tsinghua University, on Tuesday at a forum organized by the Center for China and Globalization. He was former vice-president of the International Monetary Fund.
China will continue its opening-up to the world and export more services as it adopted a "dual-circulation" development paradigm, Zhu said. The paradigm involves "internal circulation" (domestic economy) and "external circulation" (global economy) and aims to integrate the former with the latter to create a new dynamic for domestic and global growth.
"The global market will play a key role in pushing technological development and upgrading in China and moving Chinese products up the global value chain," Zhu said. "We expect to see improvement in terms of efficiency in the country."
Zhu made the remarks as he briefed the audience on China's development blueprint for the next five years at the forum which focuses on China and the world during the 14th Five-Year Plan (2021-25) period and China-Africa cooperation.
Wang Huiyao, president of Center for China and Globalization, said at the forum that the proposals asked for making the most of the domestic and global markets, and accelerating imports and exports, foreign investment in China and China's overseas investment.
"The signing of the Regional Comprehensive Economic Partnership (RCEP) and the calling for China to join the Comprehensive and Progressive Agreement for the Trans-Pacific Partnership (CPTPP) are two important signs," Wang said.
"China's willingness to consider joining the CPTPP is a positive sign for China in remaining open to the world, supporting regional multilateralism and free trade."
Martin Mpana, ambassador of Cameroon to China and the African Union mission to China, said in his speech that China's development proposals will make a huge impact on social and economic developments in China and in the world. China is expected to play a key role as the African Union takes measures to develop a free trade zone in the African continent.
Representatives from more than 60 countries attended the forum.