PSBC pushes for more loans to rural, impoverished households
The Postal Savings Bank of China Co Ltd has ramped up efforts to offer small loans to rural and poverty-stricken households by exploring innovative collateral for loans, building risk-sharing mechanisms with institutional platforms, and adopting differentiated credit policies.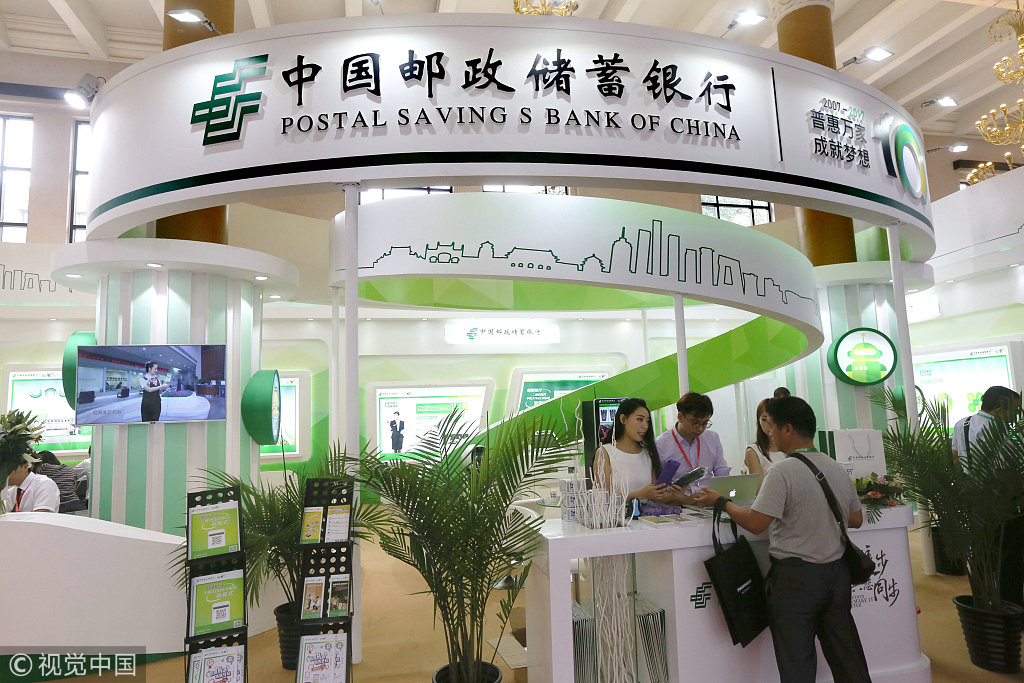 File photos: VCG
To help the farmers who lack collateral to obtain loans, PSBC, a large retail bank in China, has expanded the varieties of collateral to large orders of agricultural products, vegetable greenhouses, fishing boats, the right to rural land contractual management, and farmers' housing property rights, said Shao Zhibao, vice-president of the bank, at a news conference on Thursday.
As of the end of June, PSBC had granted small loans worth a total of 1.54 trillion yuan ($224.26 billion), and each loan was about 70,000 yuan on average. The balance of its small poverty alleviation loans reached nearly 7.5 billion yuan, up by more than 29 percent from the beginning of this year.
"For registered poor households that have the ability to work and have a strong desire to shake off poverty, we have provided them with collateral-free small loans of up to 50,000 yuan, on a three-year term, at the benchmark lending rate. And we have also granted loans totaling 13.8 billion yuan through information and risk-sharing mechanisms jointly established with national and provincial agricultural credit guarantee platforms," Shao said.
In addition, the bank has adopted differentiated credit policies, allowing the NPL ratios for small poverty alleviation loans and precision poverty alleviation loans to be 2 percentage points higher than the annual target NPL ratio of various loans, he said.