US to sue to block AT&T purchase of Time Warner: source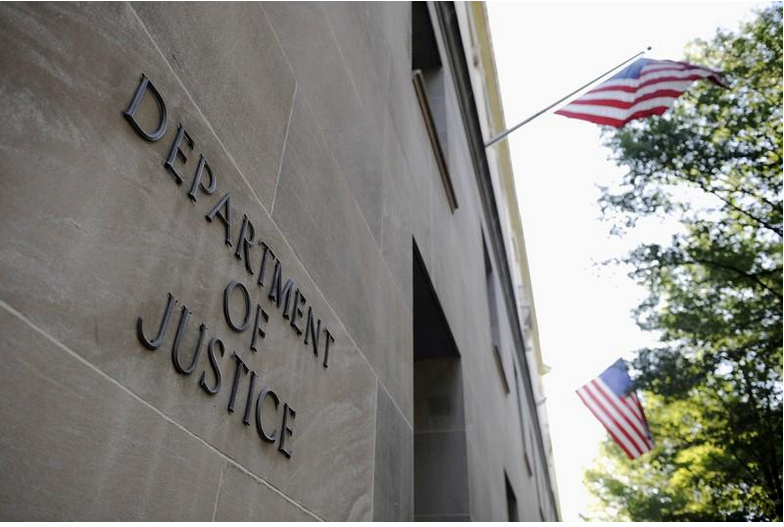 FILE PHOTO: The exterior of the U.S. Department of Justice headquarters building in Washington, DC, U.S. on July 14, 2009. REUTERS/Jonathan Ernst/File Photo
WASHINGTON (Reuters) - The U.S. Department of Justice will file a lawsuit later on Monday to block AT&T Inc's (T.N) $85.4 billion acquisition of Time Warner Inc (TWX.N), a source familiar with the matter told Reuters on Monday.
The legal challenge was expected after AT&T rejected a demand by the Justice Department earlier this month to divest its DirecTV unit or Time Warner's Turner Broadcasting - which contains news network CNN - in order to win antitrust approval.
AT&T's chief executive said then that he would defend the deal in court to win approval if necessary.
The No. 2 U.S. wireless carrier struck a deal in October 2016 to buy Time Warner, which also owns the premium channel HBO and movie studio Warner Bros, in order to compete with emerging technology companies by bundling video entertainment on its mobile service.
The deal instantly became a political lightning rod. Donald Trump, a frequent critic of CNN, attacked the deal on the campaign trail last year, vowing that as president his Justice Department would block it.
The deal is opposed by an array of consumer groups and smaller television networks on the grounds that it would give AT&T too much power over the content it would distribute to its wireless customers.
Reuters reported last week that the Justice Department had approached 18 state attorneys general asking them to join the challenge of the deal, but as of Monday none had publicly agreed to do so.