SAIC speeds up efforts in fuel cell vehicles
chinadaily.com.cn
1600057855000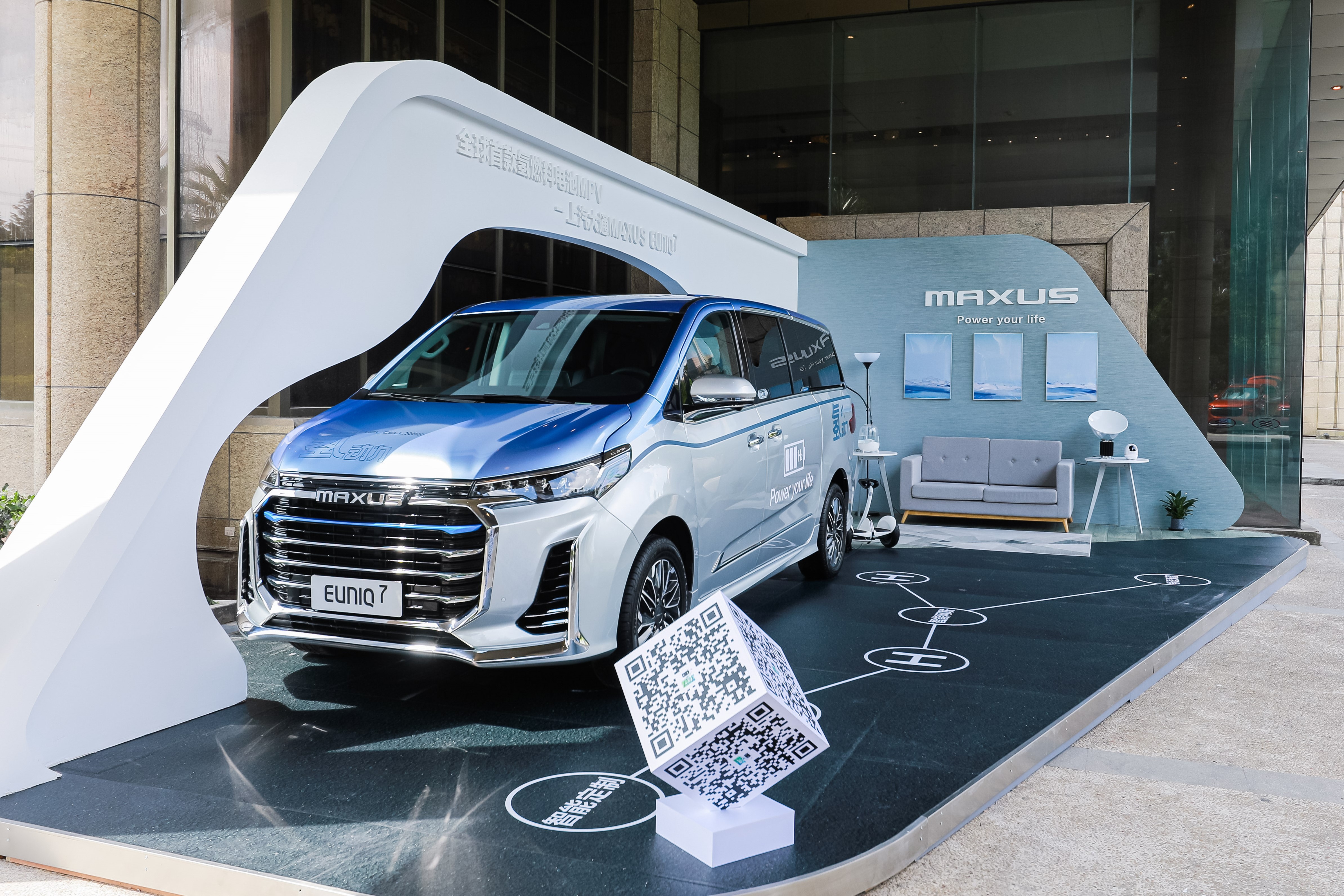 SAIC Motor's first fuel cell MPV, Maxus EUNIQ 7, is unveiled in Shanghai on Sunday. (Photo: chinadaily.com.cn)
China's largest carmaker SAIC Motor is to offer 10 fuel cell vehicles in five years, aiming to secure a 10 percent share of the country's burgeoning segment by 2025.
The goal is part of a strategy the company unveiled on Sunday, when its first fuel cell MPV, which is also the first of its kind in the world, was unveiled in Shanghai.
The model, called EUNIQ 7, features SAIC's third-generation fuel cell system. It has a driving range of 605 kilometers and can be refilled with hydrogen in three to five minutes.
SAIC said it will speed up scale use of the system in trucks and buses. To realize its goal, the carmaker said it will build a team of more than 1,000 people for fuel cell system research, development and operation by 2025, and its annual vehicle sales are expected to reach 10,000 around that time.
Sales of SAIC's fuel cell systems are expected to exceed 30,000 by 2025 and this would make the carmaker a leading company in the field. SAIC aspires to become a globally competitive fuel cell vehicle maker in 10 years from now.
In a statement issued on Sunday, SAIC said speeding up efforts to develop fuel cell technologies is crucial to sharpen its competitiveness and boost its global clout.
The carmaker said the segment is also important to the innovative and eco-friendly development of China's auto industry and energy security.
SAIC is one of the first Chinese carmakers to develop fuel cell vehicles. Its first project started in 2001 and its first fuel cell sedan hit the market in 2016, which was the first of its kind in the country.
The company has spent more than 3 billion yuan ($438.95 million) in the segment over the past two decades.
SAIC said its latest third-generation fuel cell system is comparable to those of Toyota and Hyundai in many aspects. Both are now globally leading companies in terms of fuel cell vehicles.