Tokyo stocks close marginally higher on solid lead from Wall Street overnight
TOKYO, July 2 (Xinhua) -- Tokyo stocks closed marginally higher Tuesday after inheriting a positive lead from Wall Street overnight, although gains were capped by investors opting to secure profits after the market's steep rise a day earlier.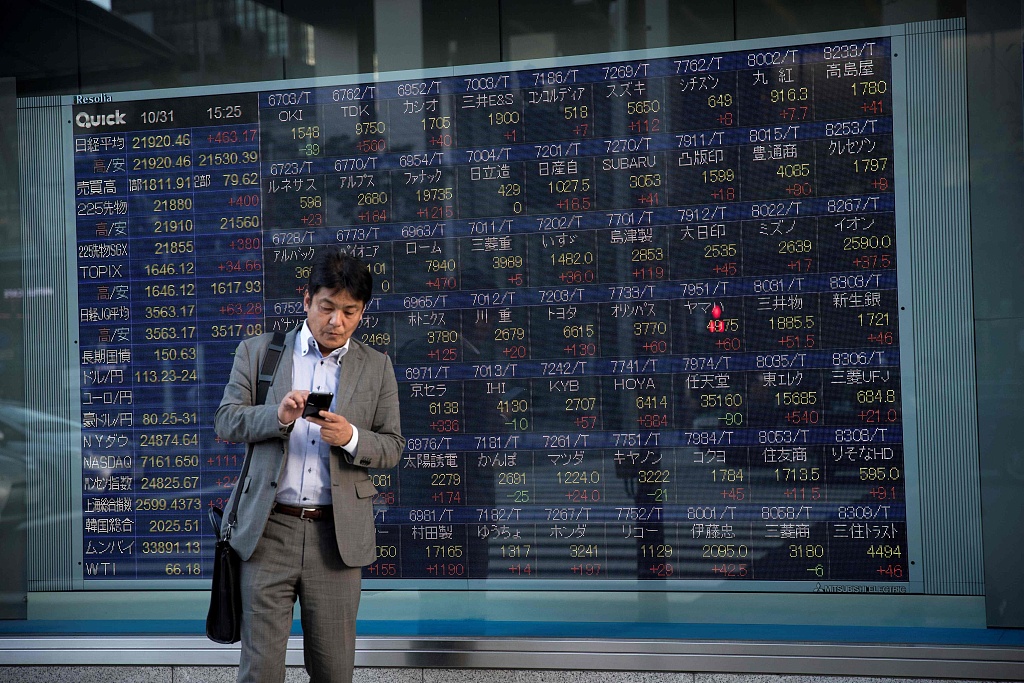 (File photo)
The 225-issue Nikkei Stock Average added 24.30 points, or 0.11 percent, from Monday to close the day at 21,754.27.
The broader Topix index of all First Section issues on the Tokyo Stock Exchange, meanwhile, gained 4.99 points, or 0.31 percent, to finish at 1,589.84.
Shares in the U.S. advancing overnight set a reasonably upbeat tone for the market in early trade, local brokers said.
Amid a lack of fresh trading cues, however, some investors opt to take profits following the market's spike the previous day on eased concerns over global trade tensions, they added.
"Shares took a breather in the absence of fresh trade incentives," Masahiro Ichikawa, senior strategist at Sumitomo Mitsui DS Asset Management Co., was quoted as saying.
Some investors also hit the sidelines to await the outcome of key U.S. economic data this week, particularly non-farm payrolls for June, the data of which will be released Friday.
Market strategists here said that the focus now is keenly on whether the U.S. Federal Reserve, as it has hinted, will cut its interest rates this month, to deal with economic headwinds.
By the close of play, marine transportation, insurance and electric appliance-linked issues comprised this that gained the most, and issues that rose outpaced those that fell by 1,429 to 628 on the First Section, while 92 ended the day unchanged.
On the main section on Tuesday, 1,002.03 million shares changed hands, dropping from Monday's volume of 1,202.44 million shares.
The turnover on the second trading day of the week came to 1,893.8 billion yen (17.49 billion U.S. dollars).