China March new loans rise as shadow banking retreats
Reuters-Global Times
1523799472000
Chinese authorities continue with crackdown on riskier financing
Chinese banks doled out more loans in March and appeared to make solid progress in reining in off-balance sheet lending that has prompted a sweeping crackdown by regulators looking to reduce systemic financial risks.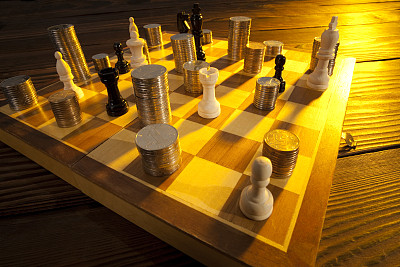 (Photo: VCG)
The money and lending figures, along with trade data reported earlier on Friday, added to views that China's economy has sustained solid growth momentum from late last year into early 2018, contrary to earlier expectations of a slight slowdown.
The financing data also suggested that authorities continue to make solid inroads in their campaign to clamp down on riskier lending practices and shadow banking without stunting economic growth.
Banks in China extended 1.12 trillion yuan ($178.23 billion) in net new yuan loans in March, rebounding from the previous month but just below expectations, data from the People's Bank of China, the country's central bank, showed on Friday.
China's total social financing (TSF) rose to 1.33 trillion yuan in March from 1.17 trillion yuan in February.
For the quarter, bank lending rose 15 percent year-on-year, significantly higher than economic growth, though new credit overall (measured by TSF) added to the economy fell nearly 20 percent from the year-ago period in the midst of the Chinese government's crackdown on risk.
"The higher share of new loans in aggregate financing reflects the shrinking of shadow banking on the back of the tightening regulation. This is moving toward what the regulators would like to see," said ANZ Senior China Economist Betty Wang.
TSF includes off-balance sheet forms of financing that exist outside the conventional bank lending system, such as IPOs, loans from trust companies and bond sales.
That can provide hints of activity in China's vast and unregulated shadow banking sector and its inter-linkages with commercial financial institutions, which authorities have also been targeting.
"The slowdown in broad credit growth that has been underway since mid-2016 showed no signs of abating last month," Capital Economics Senior China Economist Julian Evans-Pritchard wrote in a note.
A pickup in bank loans amid a decline in overall credit growth indicates that more lending is coming from traditional bank loans, which are considered less risky than other forms of credit, an encouraging sign for China's regulators.
Analysts expect a further tightening of the regulatory screws this year for the financial sector and local government debt.
China's central bank published rules on Friday to restrict the issuance of short-term financing notes by brokerages.