China Southern Airlines expanding
chinadaily.com.cn
1588159256000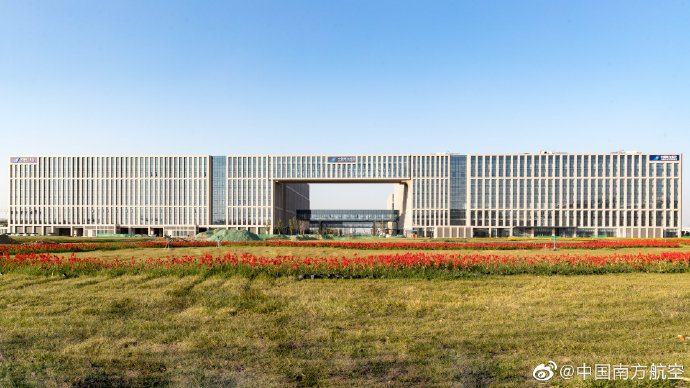 Daxing China Southern Airlines City opens in Beijing on April 29, 2020. (Photo: China Southern Airlines)
China Southern Airlines officially began operations of what it calls Daxing China Southern Airlines City in Beijing on Wednesday as part of an expansion of its aviation business in the Chinese capital.
A statement from the company said the development focus of the company in Beijing has shifted from Beijing Capital International Airport to the new Daxing International Airport, which started up last year.
The move shows China Southern's efforts to optimize the efficiency of its Beijing aviation hub and will move forward on building hubs in Beijing and Guangzhou, Guangdong province, the statement said.
The first phase of Daxing China Southern Airlines City comprises floor space of more than 360,000 square meters, allowing 17 operating units to be relocated in the functional area of the region, the statement said.
After the relocation, China Southern's three largest projects in Asia will enter service at the same time, offering guaranteed flights and providing better service to passengers at Daxing International Airport, it said
The three largest projects China Southern has built at the Daxing airport include Asia's largest transportation control center, the largest single hangar and the largest aviation food production base.
The company started its major move to Daxing on April 12 — despite the COVID-19 pandemic. It expects to complete 60 percent of the move this summer and autumn.
The airline plans to transfer all flights to Daxing by March. In 2025, it plans to have more than 200 aircraft operating at the new airport, with more than 900 flights taking off and landing daily.