Export of Liuzhou Luosifen surges in Q1
yidaiyilu.gov.cn
1651101605000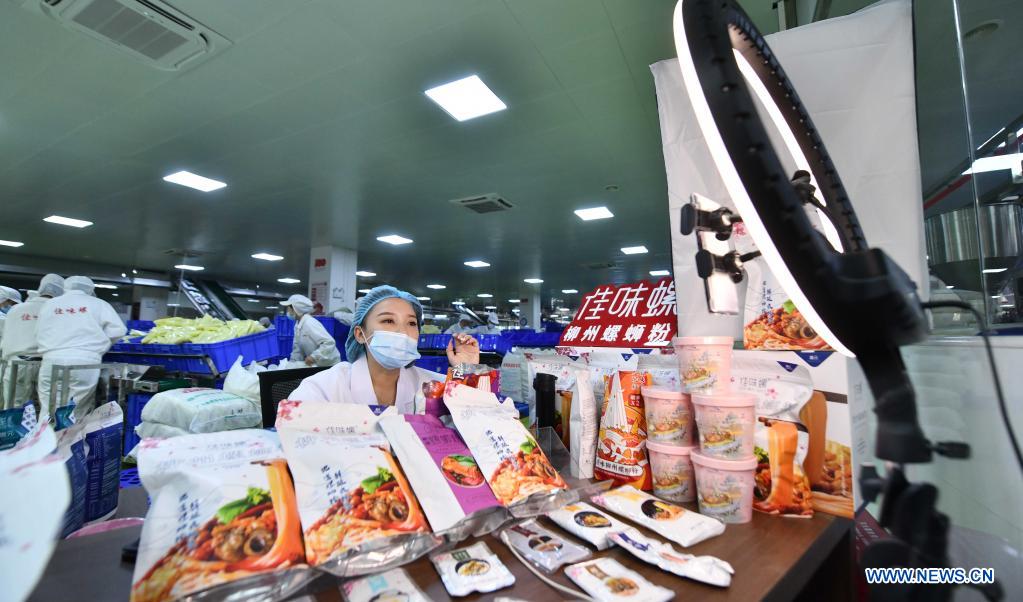 South China's Guangxi Zhuang Autonomous Region saw Liuzhou Luosifen, its iconic noodle dish, realize an export volume of 686.9 tons in the first three months of this year, up 340.5 percent year on year, reported Chinanews.com citing statistics from Liuzhou customs on Monday.
It is learned that the total export value reached 18.973 million yuan, with a year-on-year increase of 347.6 percent.
Luosifen, dubbed by some people as "durian of soup" for its strong smell, is a specialty snack in Liuzhou. In recent years, fast food products such as instant pre-packaged Luosifen have been welcomed among diners at home and abroad during COVID-19 outbreak. In 2021, the sales revenue of Liuzhou Luosifen industry chain reached 50.16 billion yuan.
According to Liuzhou customs, overseas sales of Liuzhou Luosifen reached a new high in the first quarter of this year. The export value to the North American market reached 14.732 million yuan, a year-on-year increase of 5.5 times, while the export to the Indonesian and Malaysian markets hit 1.163 million yuan and 681,000 yuan respectively, both showing growth trend.
As of now, 36 Luosifen production enterprises in Liuzhou have been registered as export food manufacturers. In 2021, the export value of instant pre-packaged Luosifen was about 52.56 million yuan, with an increase of nearly 80 percent.