Dollar weakened by worries over delay to hoped-for cut in US company taxes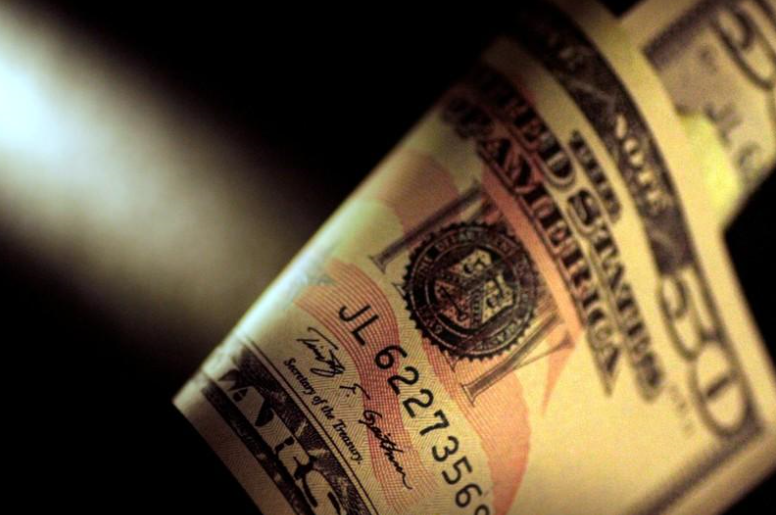 A US Dollar note is seen in this June 22, 2017 illustration photo. Photo: REUTERS/Thomas White/Illustration
The dollar slipped against a basket of currencies on Friday and was set for its biggest weekly drop in a month as investor disappointment that implementation of part of a planned big US tax overhaul may be delayed until 2019 put a brake on the currency's recent rally.
The dollar index, which tracks the greenback against six major currencies, was down 0.08 percent at 94.37. For the week, the index was down 0.6 percent, on pace for its worst performance since the week ending Oct. 13.
The greenback has also lost 0.5 percent against the Japanese yen this week.
U.S. Senate Republicans unveiled a tax plan on Thursday that differed from the House of Representatives' version on several fronts, including deductions for state and local taxes, and the estate tax.
Complicating a Republican push for the tax revamp, senators said that, like the House, they wanted to slash the corporate tax rate to 20 percent from 35 percent, but in 2019 rather than right away.
"It just highlights the challenge in reconciling the two (plans)," said currency strategist Erik Nelson of Wells Fargo Securities in New York.
The House was set to vote on its measure next week after its tax-writing Ways and Means Committee approved the legislation on Thursday along party lines, with Democrats united in opposition.
The Senate's timetable was less clear, with a formal bill yet to be drafted in that chamber, where Republicans have a much smaller majority and a narrower path to winning approval for any legislation, let alone one as contentious as a tax package.
"I think the markets are becoming concerned that this is not a serious piece of legislation and that there really is no political support necessary to pass it," said Boris Schlossberg, managing director of FX strategy at BK Asset Management in New York.
The dollar index gained about 3 percent from mid-September through the end of last week, boosted by hopes of tax cuts.
"This week was a bit of a reality check for currency markets," Wells Fargo's Nelson said.
Sterling closed the week on firmer ground, climbing around half a percent against the dollar on Friday as better-than-expected data on British industry and rising confidence in the progress of Brexit talks supported the currency.
The pound was up 0.37 percent at $1.3197.