China to widen financial services for small companies
The China Banking and Insurance Regulatory Commission announced on Wednesday it will guide banks to further expand the coverage of financial services and increase loans issued to micro and small enterprises.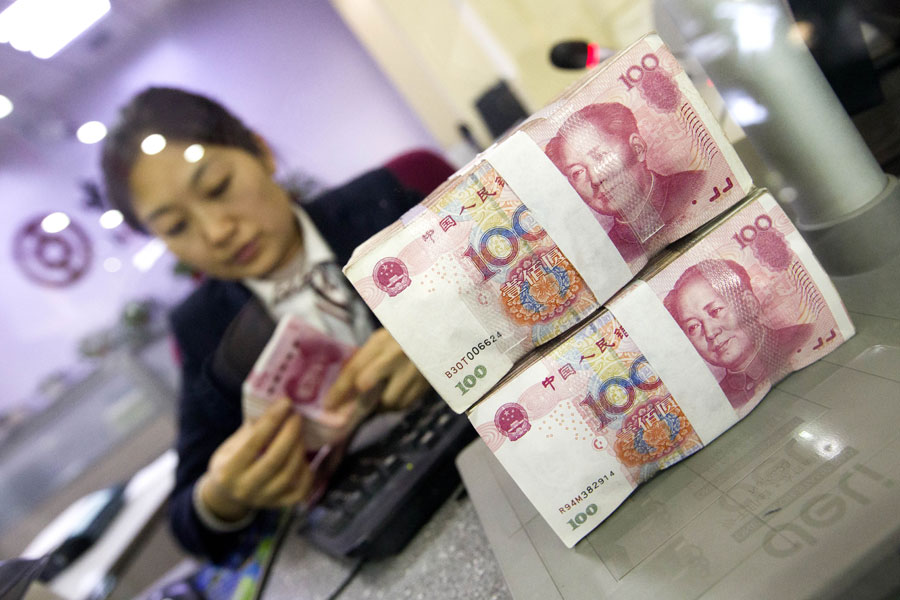 A cashier counts renminbi notes at a bank in Taiyuan, Shanxi province. (Photo: China News Service)
To give strong support for small business financing, the regulator said it will guide banks to keep their lending rates at a reasonable level, regulate banking service charges, join efforts with other government entities to let the national financing guarantee fund play a larger role, and help lower the rate of financing guarantee fees.
Other measures to be undertaken by the CBIRC includes instructing banks on launching differential performance evaluation incentives and making detailed rules to prevent loan officers from being held responsible for loan default as long as they conduct proper due diligence.
It will also urge banks to reduce reliance on collateral and increase the proportion of credit loans among total loans by improving their risk management capabilities, in addition to promoting the establishment and enhancement of a credit information sharing mechanism.
As of the end of the third quarter, outstanding small business loans hit 36.39 trillion yuan ($5.18 trillion) in China. Among the total, outstanding loans to small businesses with a total credit line of up to 10 million yuan rose 20.81 percent from the beginning of this year to 11.31 trillion yuan. The growth rate was 10.9 percentage points higher than that of various types of loans, according to the regulator.
The interest rate of new loans to small businesses with a total credit line of up to 10 million yuan was 6.75 percent in the first three quarters, down 64 basis points from the average lending rate for small businesses last year. The nonperforming loan ratio for such loans was 3.56 percent at the end of the third quarter, dropping 19 basis points from the end of the first half of this year.