Trade to be optimized with new tools, markets
China has sufficient policy tools and new measures to further optimize its foreign trade structure and deepen ties with new markets, especially those involved in the Belt and Road Initiative, in the second half of the year, a senior customs official said on Friday.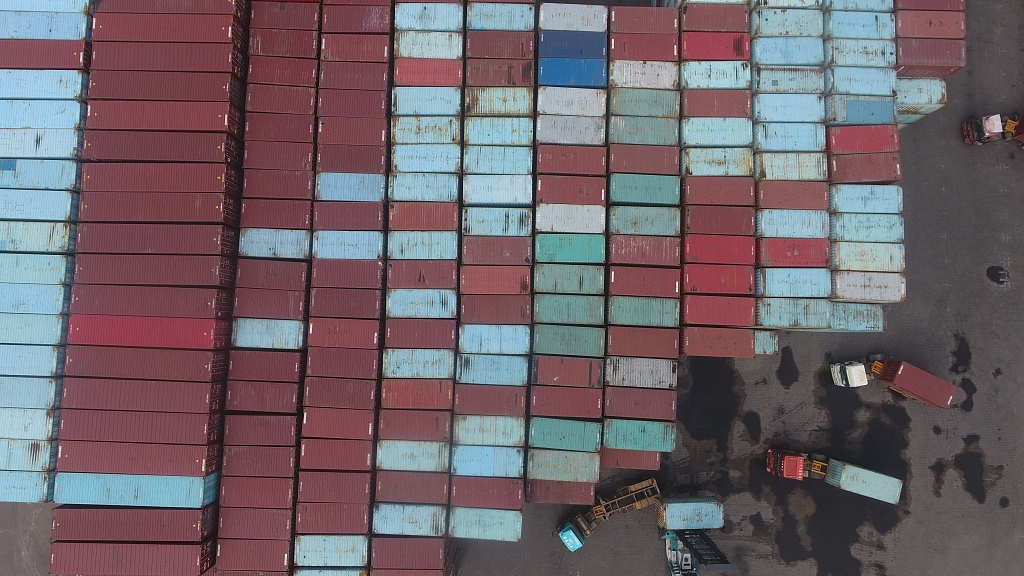 (Photo: VCG)
"We face a series of challenges in achieving stable foreign trade growth," said Li Kuiwen, spokesman for the General Administration of Customs, at a news briefing.
He made the comment after customs released the country's trade data for the first half of the year. Foreign trade increased by 3.9 percent year-on-year, totaling 14.67 trillion yuan ($2.16 trillion), with exports growing by 6.1 percent year-on-year. Imports rose 1.4 percent, and the country's trade surplus widened by 41.6 percent year-on-year to hit 1.23 trillion yuan during the same period.
Last year, foreign trade in the first half grew by 7.9 percent year-on-year, with exports rising 4.9 percent and imports up 11.5 percent.
"The sector remains quite resilient" against the headwinds of Sino-US trade disputes and slowing global economic growth, he said.
Li also said that Sino-US trade frictions have had some impact on the country's foreign trade, but the impact is "largely controllable". "Our foreign trade as a whole continued to expand as the world remains optimistic about the potential of the Chinese market," he said.
With the world economy challenged by unilateralism and protectionism, China will simplify procedures for both imports and exports and reduce customs clearance times, make full use of statistical systems for cross-border e-commerce business and diversify the country's export destinations.
Li said exports of high value-added mechanical and electrical products have maintained strong growth momentum in the first half of this year, boosted by the country's ongoing industrial upgrading.
Year-on-year exports of portable computers rose by 11.4 percent, electronic passenger cars rose by 91.9 percent and solar cells rose by 57.1 percent, according to customs officials, as Chinese enterprises sought to tap more markets beyond traditional trade hubs such as the United States.
Zhang Xiaoyi, vice-president of Guangdong-based Midea Group, one of China's biggest home appliance manufacturers, said the company has seen increasing sales in overseas markets in recent years. Last year, overseas sales represented 43 percent of its total sales, and of these, half of the orders originated in economies involved in the BRI.
Trade with economies involved in the BRI outpaced total trade in the first half of this year, customs officials said, while imports from and export to BRI markets reached 4.24 trillion yuan. That represented growth of 9.7 percent year-on-year, about 5.8 percentage points higher than overall trade growth, accounting for 28.9 of the country's total trade.
Domestic sales also are on the rise, especially in high-tech products, given China's industrial upgrades amid rising domestic demand.
Zhou Jialin, deputy general manager of Shengyi Technology Co, the world's second-largest producer of copper-clad laminate materials by production volume, said the city of Dongguan, Guangdong province, once was an exporter of low-end products. But now, export volume is not the only standard to evaluate a company's competitiveness.
"Domestic demand from companies such as Huawei Technologies Co has increased, and a number of foreign companies have set up their factories in China to cater to domestic demand instead of exporting overseas," Zhou said.