China securities regulator calls for proper handling of the issue of US-listed Chinese firms
Global Times
1616226339000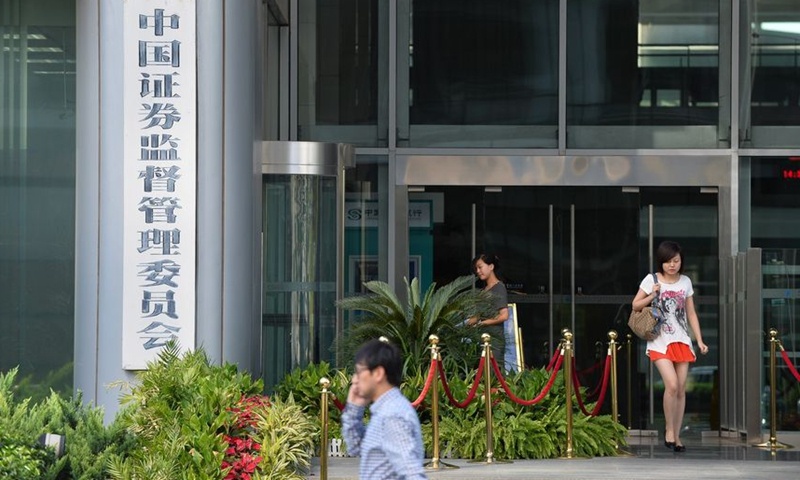 China's chief securities regulator on Saturday called for cooperation from US regulators to properly handle the issue of US-listed Chinese companies, saying problems can only be solved through negotiations.
China believes cooperation is a win-win choice to properly handle the issue concerning US-listed Chinese firms. ''To solve problems and other disagreements, both sides must negotiate,'' said Yi Huiman, chairman of the China Securities Regulatory Commission (CSRC) at China Development Forum.
"We have been seeking to ramp up cooperation with related regulators in the US. [China side] has proposed several rounds of solutions, but has never received a comprehensive and positive response," Yi said.
Through measures including passing a bill that could delist Chinese companies from the US exchanges. The US has been ratcheting up its arbitrary crackdown in recent years, significantly increasing the regulatory risks of Chinese companies in the US capital market.
In distinct opposite from the US securities regulators' hostility and discriminatory approach against Chinese companies, China's chief securities regulator noted China's commitment in continuing to promote the institutional opening of the capital market in an orderly manner.
Yi said China will continue to open the capital market, while paying attention to balance openness and risk prevention, stressing necessity for curbing abnormal capital flows.
"Large inflows and outflows of hot money are harmful to the healthy development of any market and must be put under strict control," Yi said, adding that China will strengthen study and judgment, and improve system for the issue.