Turkey's inflation rate hits 12-month low in June
ANKARA, July 3 (Xinhua) -- Turkey's annual inflation rate stood at 15.72 percent in June, hitting a 12-month low, the statistical authority said on Wednesday.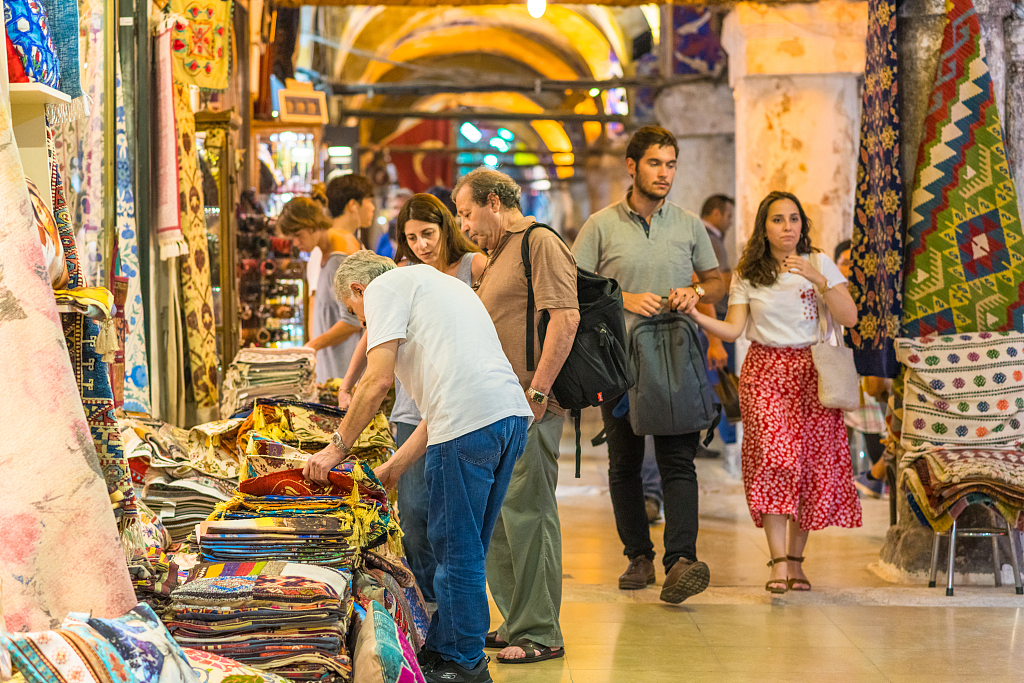 (Photo: VCG)
The annual inflation rate last month was down around 3 percentage points from 18.71 percent in May, according to the Turkish Statistical Institute (TurkStat).
The data showed that inflation has dropped for a third straight month, the lowest level since June 2018 of 15.39 percent.
Food inflation fell 19.2 percent in June, a sharp decline from 28.4 percent in the previous month.
The highest year-on-year increase was seen in the miscellaneous goods and services, up 26.8 percent.
The Turkish lira soared after the official data was released, standing at 5.63 against the US dollar at 1:00 p.m. (1000 GMT) on Wednesday.
Orkun Godek, economist in Turkish Marine Investment, believed that the downward trend in inflation is expected to continue in the upcoming months, while the pressure on the core of consumer price index has not been removed, and the risk of inflation hiking remains.
Turkish government announced its inflation rate target for this year is 15.9 percent, followed by 9.8 percent next year and 6 percent in 2021.