TikTok-Oracle team-up can be 'win-win' solution: analysts
Global Times
1600262069000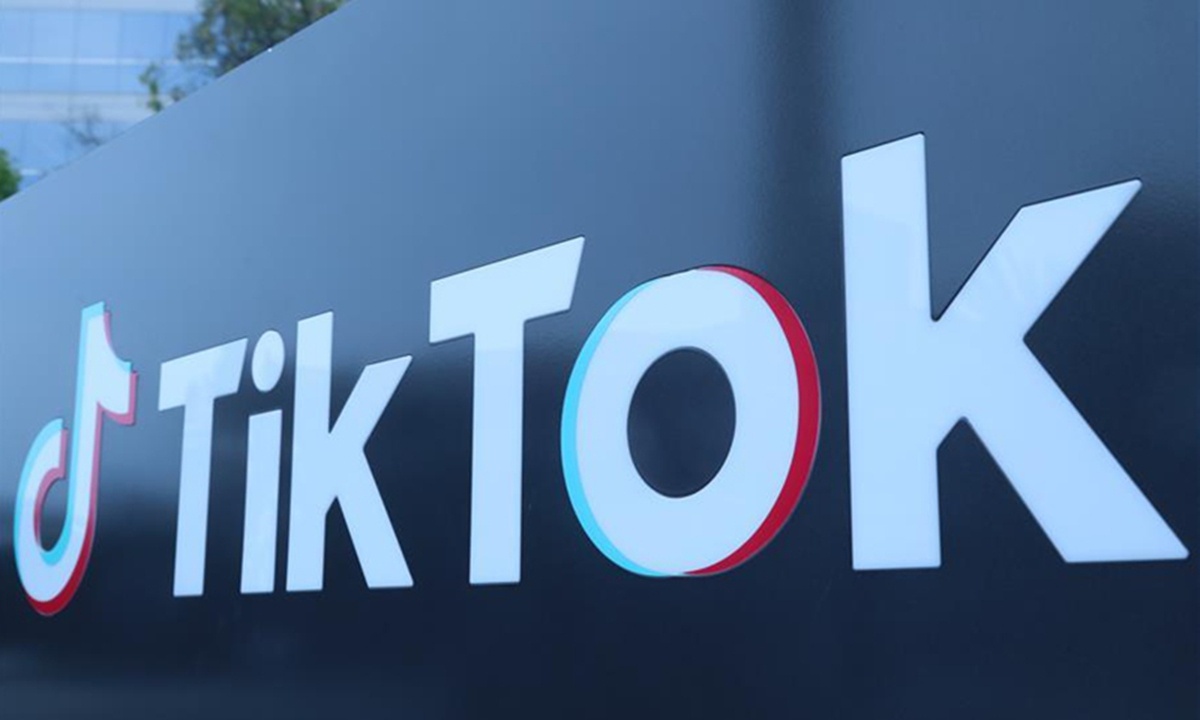 A logo of the video-sharing social networking company TikTok's Los Angeles Office (Photo: Xinhua)
The partnership between Chinese video-sharing platform TikTok and US technology firm Oracle could be a win-win deal that would address the Trump administration's concerns on data security while setting a template for Chinese companies going global, analysts told the Global Times on Wednesday.
US President Donald Trump, a fan of Oracle Chairman Larry Ellison, said on Tuesday he had heard Oracle was very close to reaching a deal over TikTok, according to Reuters.
The proposed contract has been submitted to the US government for approval, although no details of how the two would cooperate on TikTok's business in the US have been released.
ByteDance, the Beijing-based owner of TikTok, will retain its algorithms, but Oracle will control Americans' user data, media reports said.
US Secretary of the Treasury Steven Mnuchin said in an interview with CNBC that TikTok has committed to establishing a global headquarters in the US.
"This proposal would enable us to continue supporting our community of 100 million people in the US who love TikTok for the connections and entertainment it offers, as well as the hundreds of thousands of small business owners and creators who rely upon TikTok to grow their livelihoods and build meaningful careers," said a TikTok statement.
TikTok currently has office based in Los Angeles, and it has reportedly drawn up a plan to move its global headquarters to London.
Hao Junbo, chief lawyer at the HAO Law Firm in Beijing, told the Global Times on Wednesday that the proposed plan to move its headquarters to the US is a tactic to make contributions to local tax revenues and employment, which is in line with the US government's interests.
"In addition to solving the US government's concerns on data security by handing data over to Oracle, the Chinese firm now offers the headquarters plan. Its efforts deserve a pass card," said Hao, who is cautiously optimistic on the proposal's review.
The deadline for a TikTok deal is September 20. Trump had ordered ByteDance to spin off TikTok or the app would be banned by that date.
ByteDance would keep a majority stake in TikTok's global business, according to the Reuters report, citing sources.
If the proposal gets Trump approval, it will mean that although Oracle has been introduced as a trusted technology partner, TikTok's parent company will remain a Chinese company managed by Chinese. "That is to say, through ingenious institutional arrangements, TikTok's US governance structure has not undergone substantial changes," said Shen Yi, a professor at the School of International Relations and Public Affairs of Fudan University.
This shows that in response to the robbery-like grab by the US government in a bid to acquire TikTok, ByteDance withstood the pressure and achieved hard-won results with the help of effective assistance from all parties, including the Chinese government, Shen noted.
"Although we are still waiting for the final results, and we can clearly foresee that the TikTok deal will not proceed smoothly, we still have reason to say that the hard-won deal between TikTok and Oracle will be a benefit for all related parties, who sought feasible methods based on respecting each other's core interests and concerns in a pragmatic and prudent manner," he said.