Lego extends partnership with Tencent
chinadaily.com.cn
1579076564000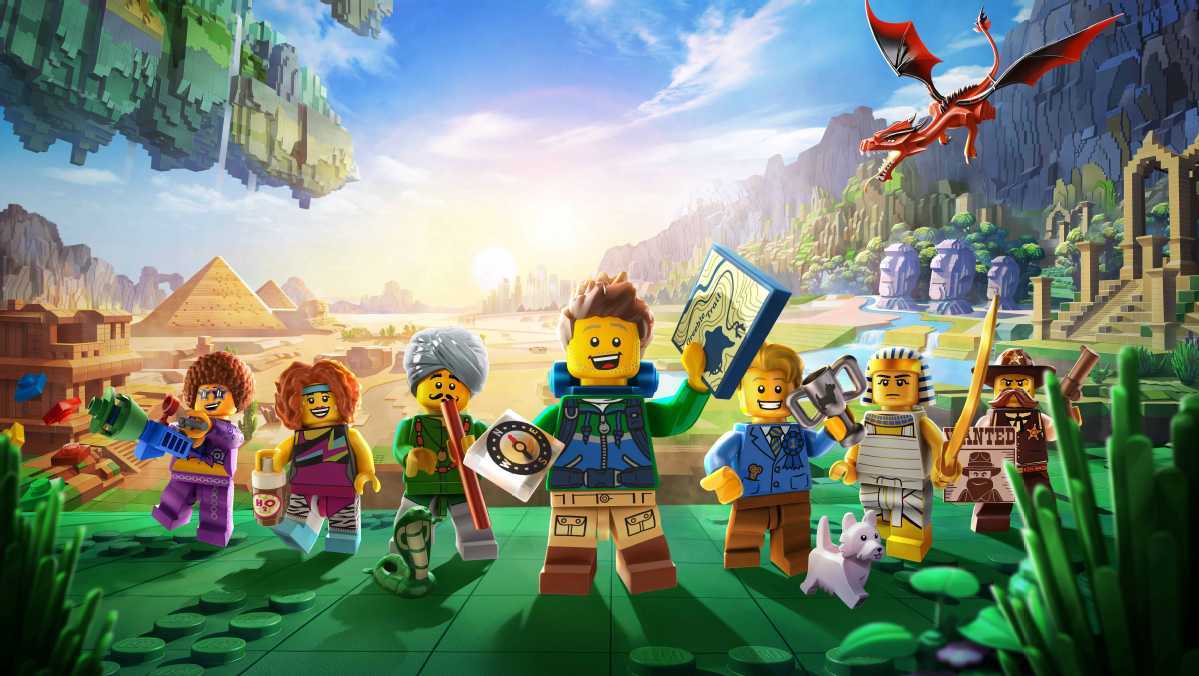 Lego Cube is a sandbox game. (Photos: chinadaily.com.cn)
Global leading toy maker the Lego Group and Tencent renewed their memorandum of understanding to further strengthen and expand their partnership in offering more creative and safe digital play experiences for children in China on Wednesday.
In the next two years, the two parties will deepen collaboration in areas including video, game and digital child safety, and explore opportunities to collaborate in areas of digital social community, intellectual property and corporate social responsibility.
Under the new agreement, the two companies will work together to create digital Lego contents, aimed at enriching children's digital play experiences and protecting their safety in the digital world.
In addition to projects that have already been launched, the two parties will collaborate in the area of digital social community including the development, publication and operation of a Lego digital social networking service and product for children and teenagers in China based on the design philosophy of Lego Life. Development, publication and operation of software applications that support Lego toy sets are also included in the extended partnership.
Paul Huang, senior vice-president of the Lego Group and general manager of Lego China, said: "In the past two years, we have worked closely with each other and achieved impressive results in video, game and digital child safety, which have been welcomed by Chinese children and families."
Steven Ma, senior vice-president of Tencent, said: "Tencent and the Lego group will spare no effort to promote children's development through innovation in technologies."
Lego and Tencent first announced their strategic partnership on Jan 15, 2018.
Subsequently, the Lego Video Zone was officially launched on Tencent Video during the 2018 Children's Day in China, with over 2.1 billion views so far.
In August 2019, Tencent Games started beta-test of Lego Cube, a sandbox game. To ensure a safe and healthy gaming habit for children, the game is connected with Tencent's parental guidance platform.
About one-third of the world's internet users today are people under 18, while in China the figure is 20.9 per cent.
Lego's digital collaboration with Tencent is echoing the toy maker's expanding offline presences. By the end of 2020, Lego expects to operate 220 stores in China, with a further penetration into the country's second- and third-tier cities to reach more consumers.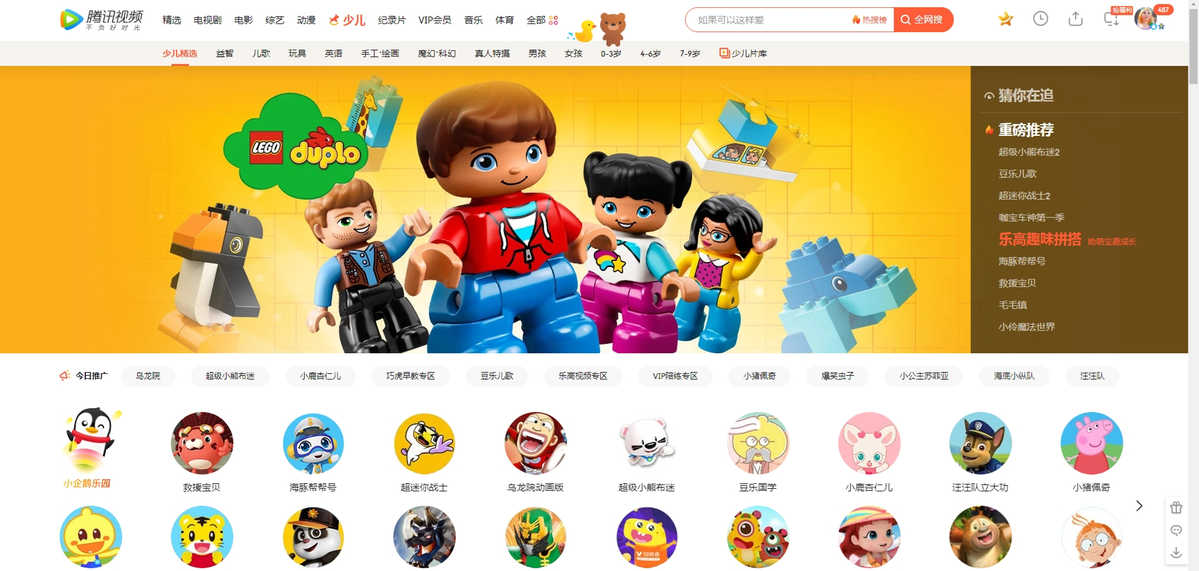 Lego Video Zone on Tencent video platform.