BYD's green car sales down 59% in March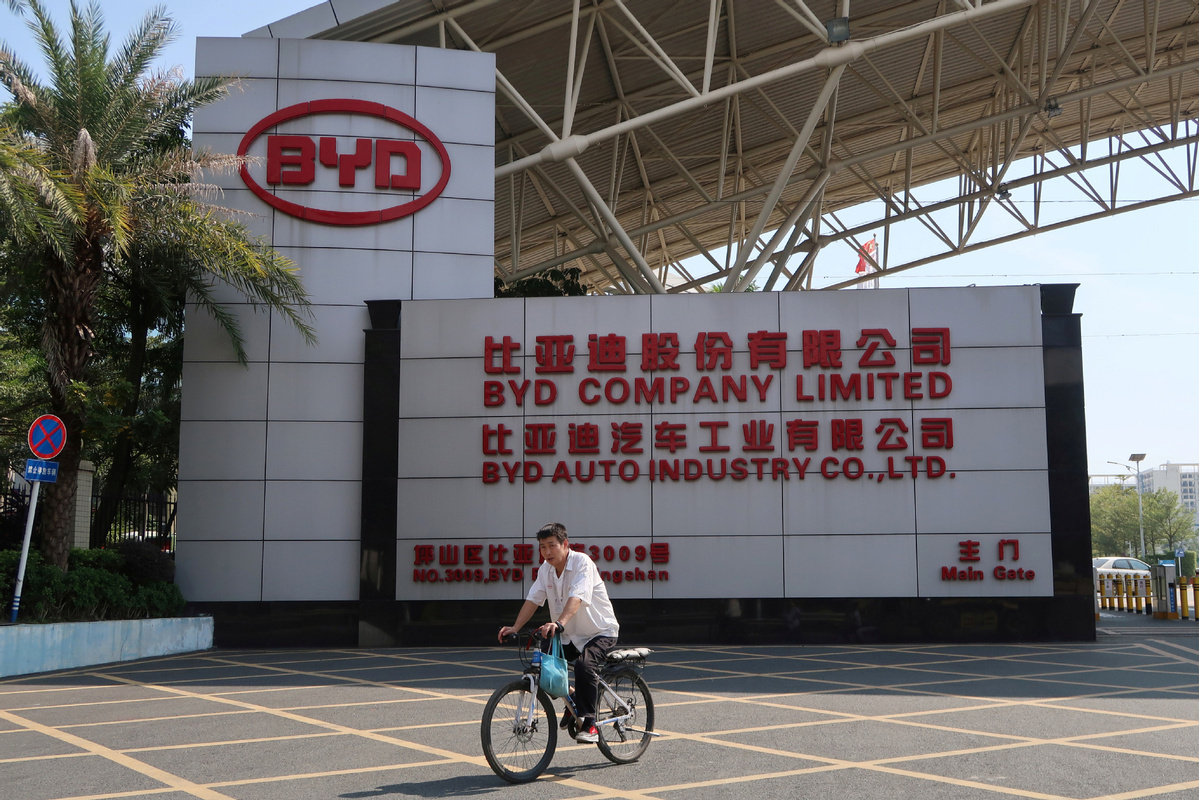 An entrance to the headquarters of Chinese electric car maker BYD in Shenzhen's Pingshan district, Guangdong province, Oct 25, 2019. (Photo: Agencies)
SHENZHEN -- China's leading new energy vehicle (NEV) manufacturer BYD continued to report sluggish NEV sales in March amid the COVID-19 outbreak.
The Shenzhen-based company said in a filing to the Shenzhen Stock Exchange that it sold 12,256 NEVs last month, down about 59 percent from the same month a year ago.
Sales of gasoline-powered vehicles, however, increased 9.5 percent year-on-year to 18,343 units in March, it said.
In the first quarter of this year, its NEV sales plunged nearly 70 percent year-on-year to 22,192 units while sales of gasoline-powered vehicles fell about 12 percent to 39,081 units.
Its NEV sales declined 7.39 percent year-on-year to 229,506 units in 2019, the carmaker said in early January. This came amid the cut in government subsidies by the largest margin and a broader weak automobile demand in the world's largest auto market last year.
The falling sales and scaled-back subsidies drove BYD's net profit to fall 42 percent year-on-year to 1.61 billion yuan ($228 million) last year, BYD said in its preliminary earnings estimate.