Sale of supply chain business in China boosts profits of Deutsche Post in Q1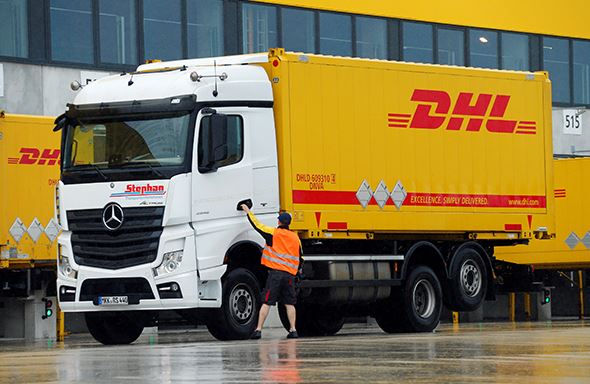 (Photo: China Daily)

BERLIN, May 10 (Xinhua) -- Operational profits (EBIT) of German mail and logistics company Deutsche Post increased 28.1 percent year on year to 1.2 billion euros ($1.4 billion) in the first quarter of 2019, the company announced on Friday.
The increased profits had been driven by the sale of Deutsche Post's supply chain business to the Chinese logistics company S.F. Holding, which contributed around 426 million euros to Deutsche Post's Q1 operational earnings.
The sale of Deutsche Post's supply chain business is part of a "strategic partnership" scheduled for the next 10 years with S.F. Holding, which the two companies concluded at the end of 2018.
Within this partnership, Deutsche Post will receive an annual turnover-dependent payment. In return S.F. Holding will gain access to Deutsche Post's supply chain services, management expertise, transportation and warehousing technology.
"The first quarter played out as we expected," said Frank Appel, chief executive officer (CEO) at Deutsche Post. "We achieved growth in all five divisions," the Deutsche Post CEO added. Total turnover increased by 4.1 percent to about 15.4 billion euros in Q1.
Deutsche Post confirmed its business outlook for 2019 as well as for 2020 and is expecting operational profits to amount to between 3.9 and 4.3 billion euros in 2019, compared to 3.2 billion euros in 2018. In 2020, operational profits are even expected to increase to more than 5 billion euros.
The German logistics company is planning to realize this increase in profits with "structural and operational improvements in all areas of the company".
In order to achieve these improvements, Deutsche Post is intending to lay focus on the company's postal and parcel business (P&P). In this segment, measures to increase profitability should have a "noticeable positive" effect on the company's earnings, the company stated.
In 2019, Deutsche Post is expecting operational profits in the P&P segment to rise to up to 1.3 billion euros despite declining revenues in the mail and dialogue marketing business in Q1. According to Deutsche Post, however, the parcel business continued to see "dynamic growth".
The possible increase in prices for letter postage in Germany could also support Deutsche Post's business in 2019.
In April, the German federal network agency (Bundesnetzagentur) granted Deutsche Post an average price increase of 10.63 percent for letter mail in Germany. The cost of sending a standard letter in Germany could thus rise from the current 70 cents to 90 cents.